How to use Quickpitch / Alu-Cab Rooftent mounting rails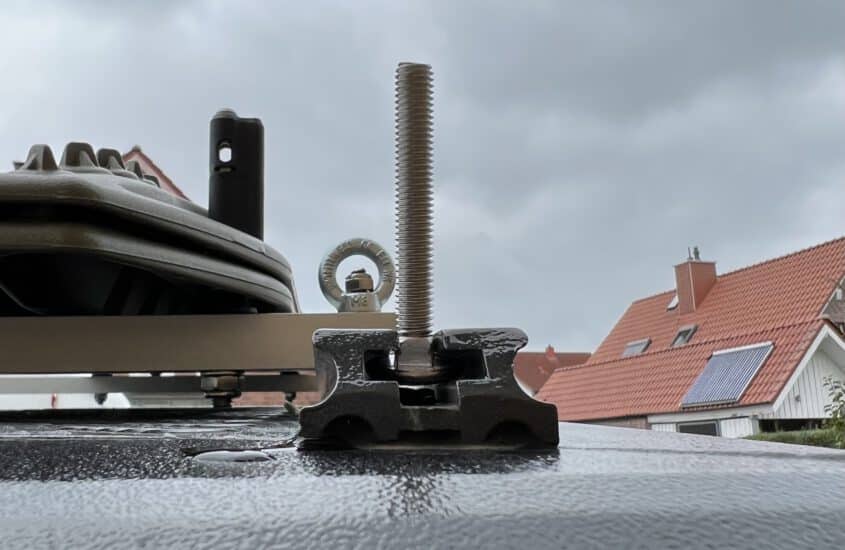 With these nuts and bolts you attach cargo to the mounting rails on the top of the roof tent.
On the top of our Quickpitch or Alu-Cab roof tent we find C-profiles for attaching attachments or securing cargo. When I first looked into it, I was not clear with which nuts and bolts I can combine the rails.
I finally decided to use M8 carriage bolts * and M8 hammerhead screws *. Both variants fit into the rails and can then be fixed in the rails with a self-locking nut or ring nut *.

I recommend using stainless steel hardware. These do not rust, are durable and do not cause ugly rust spots on the roof tent or vehicle.
In this post, you'll learn how I attached our Maxtrax MKII Recovery Boards * to the roof tent: MOUNTING MAXTRAX MK II THEFT-PROOF ON QUICKPITCH / ALU-CAB ROOF TENT RAILS
* All links marked with an asterisk are Amazon affiliate links. We receive a percentage of the purchases made through them. Our recommendations are nevertheless honest and sincere.