Photos of the cemetery chapel in Hausberge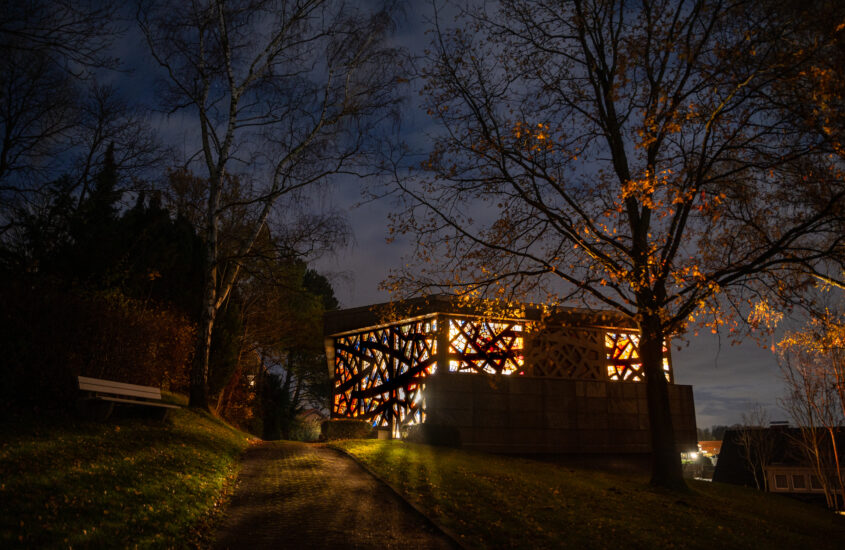 The Bismarckbund has taken over the cemetery chapel in Porta Westfalica in the Hausberge district. The chapel shines in new glory, also because it is illuminated at nightfall. Especially in the colorful autumn, it reveals a true blaze of color to the observer.
In my earliest childhood memories I can remember the cemetery chapel with its colorful glass panes. With my grandparents I visited the graves of our family and on each visit our way led past the chapel. Other times came and at some point I walked the last common path with my grandparents out of the chapel to their own funeral.
This building has certainly seen many fates and many tears. But the colorful glass panes through which the light falls into the hall comfort and give hope, I can say that myself. It is wonderful that the old cemetery chapel is preserved by the Bismarckbund and will remain a place of farewell but also of confidence in the future. My contribution are these photos.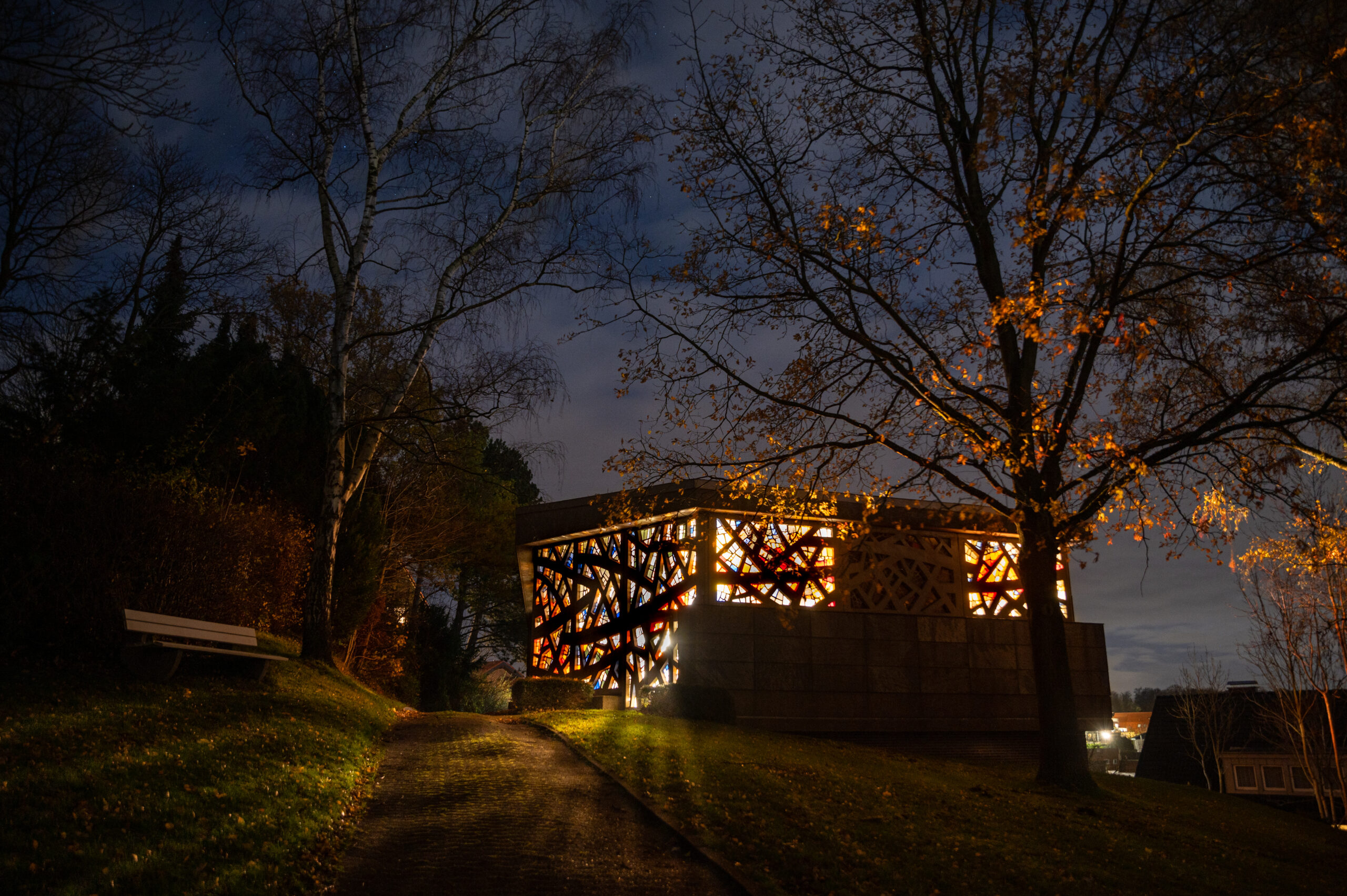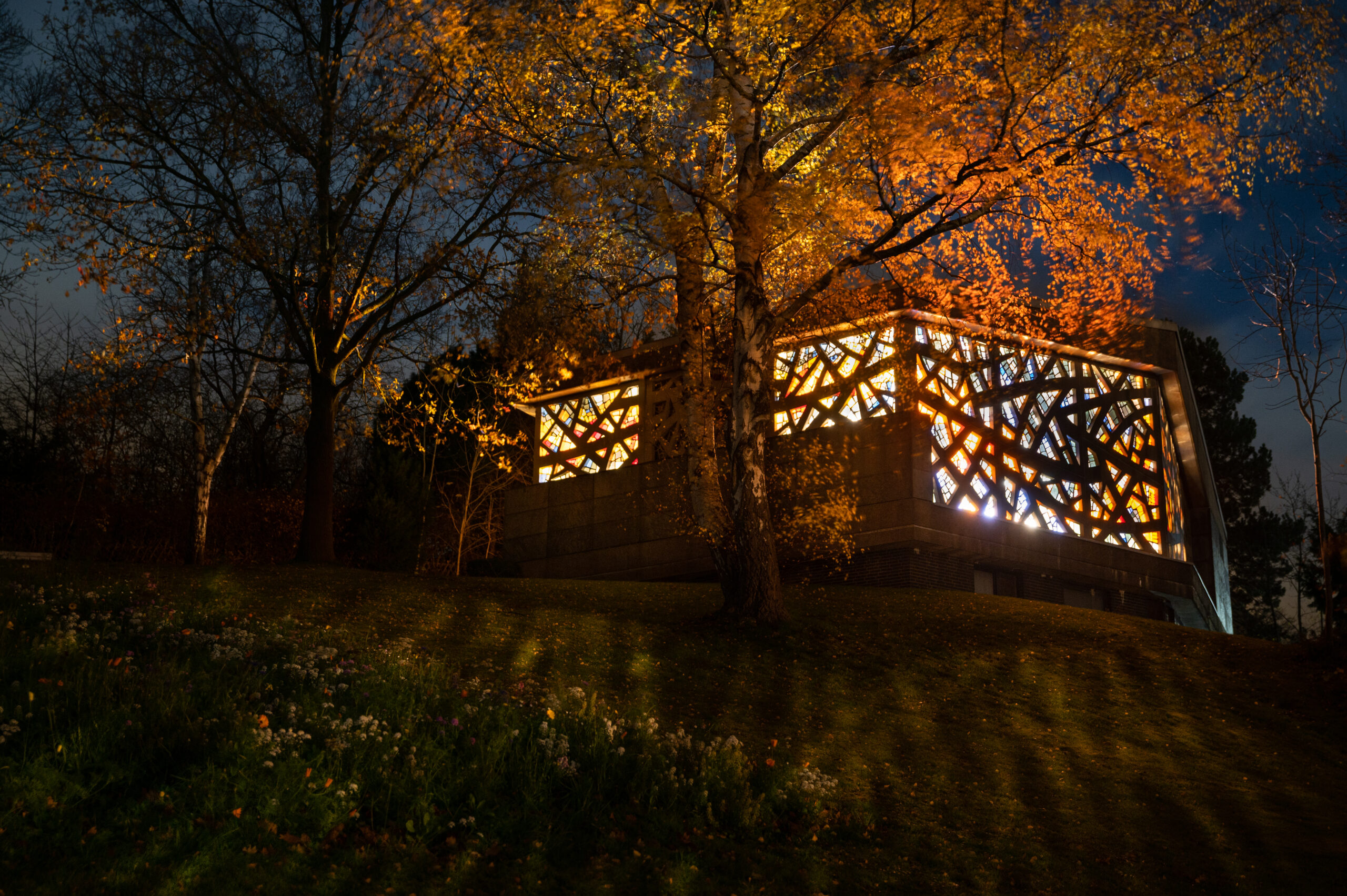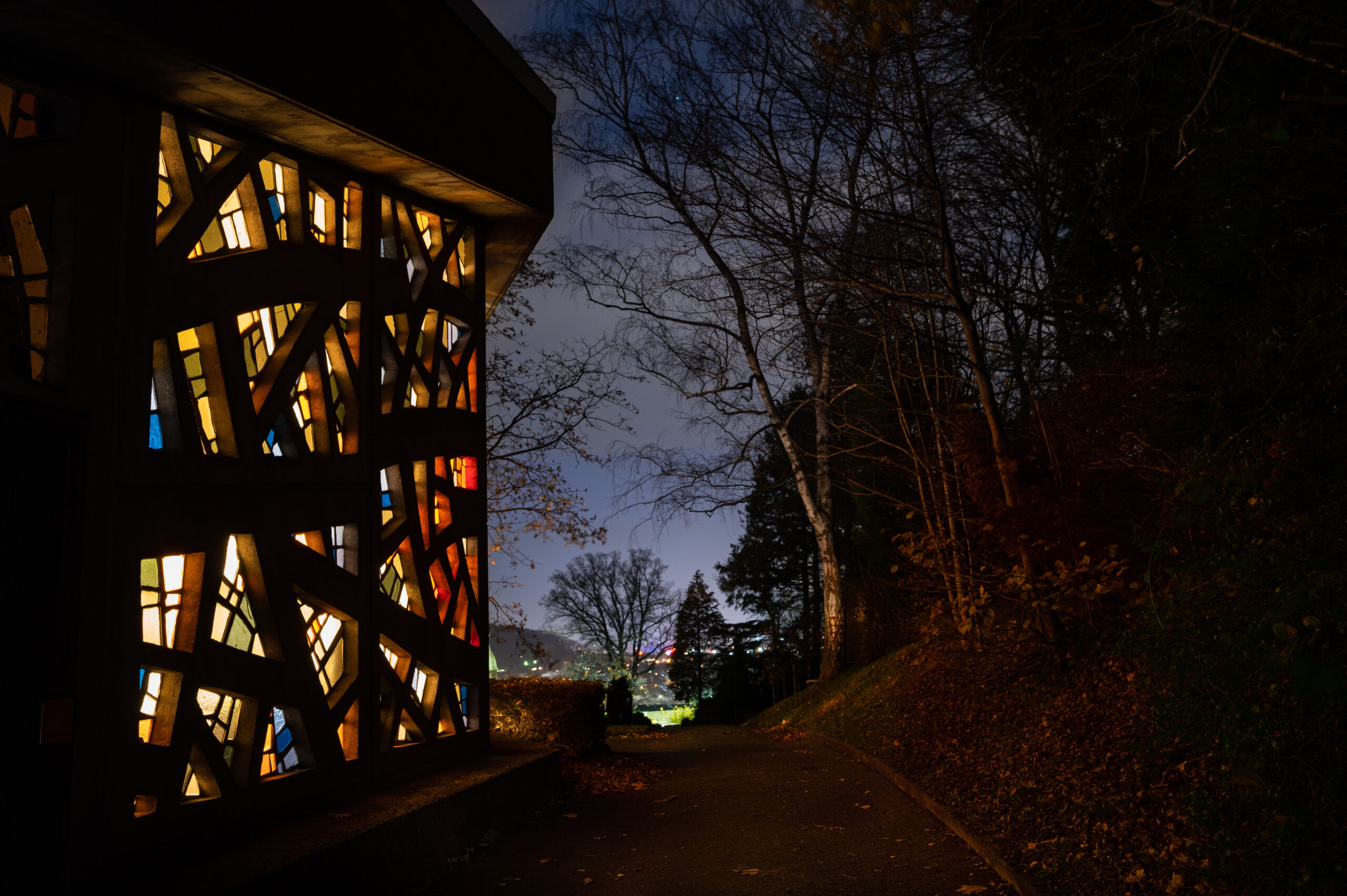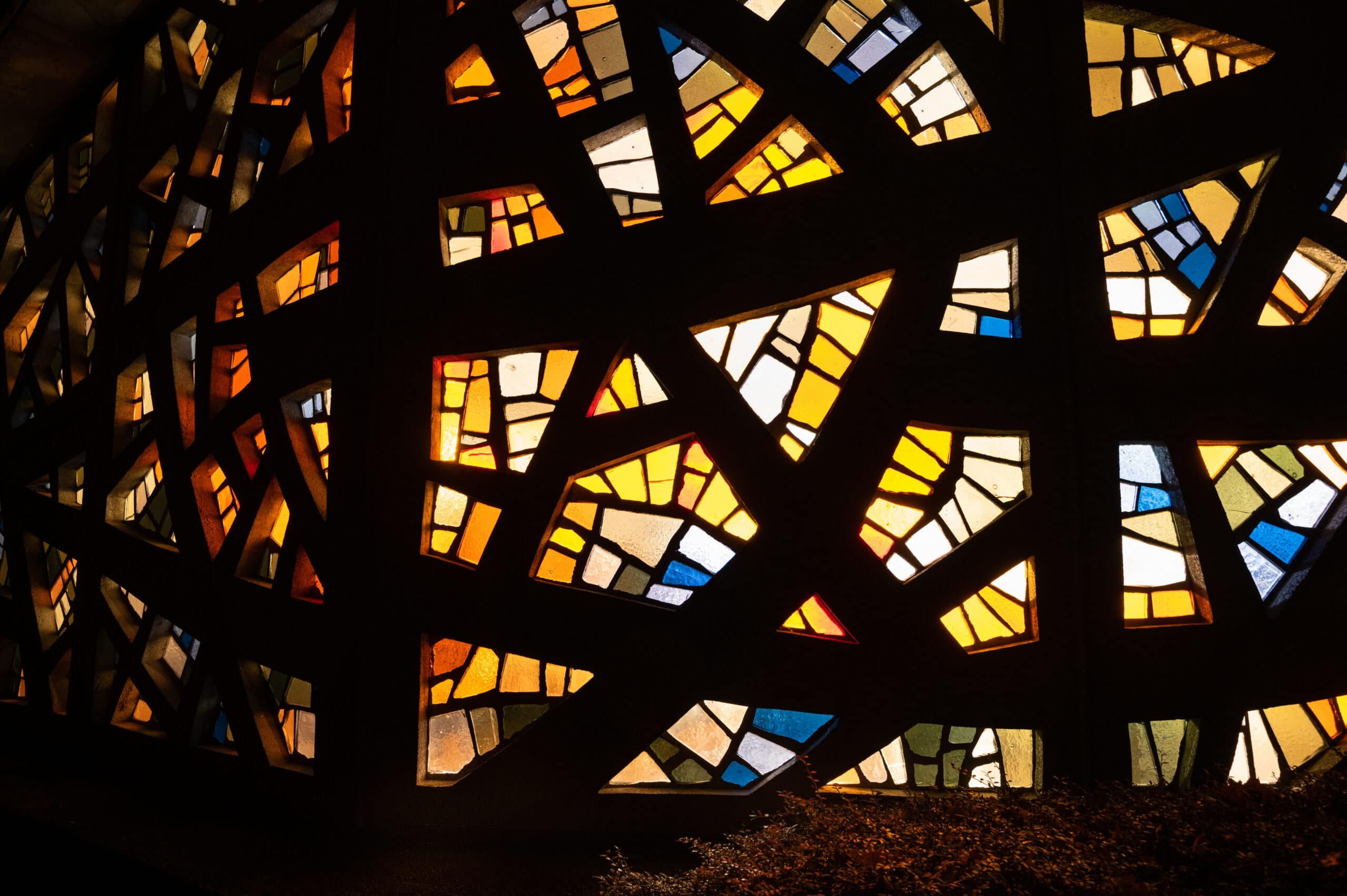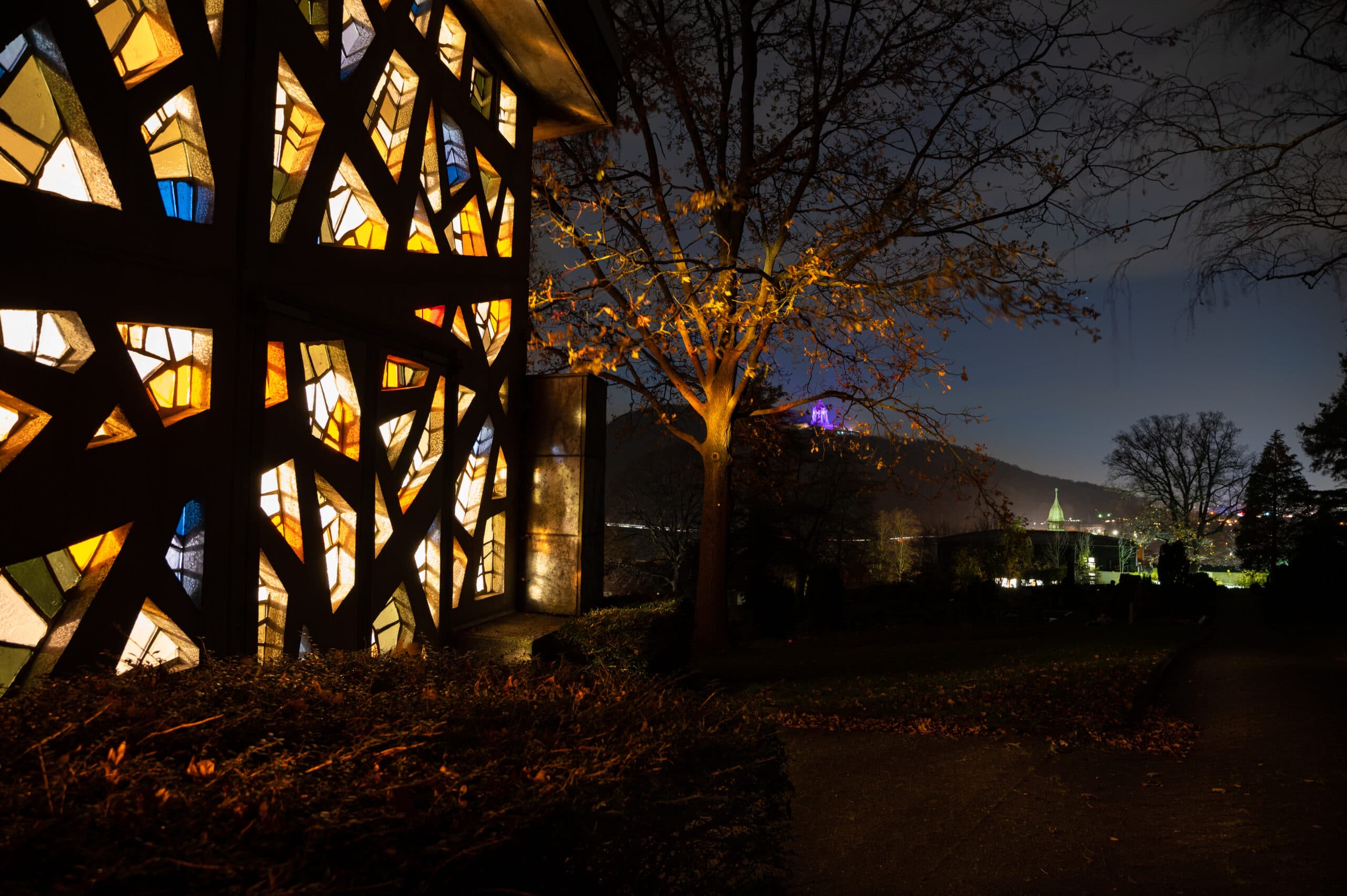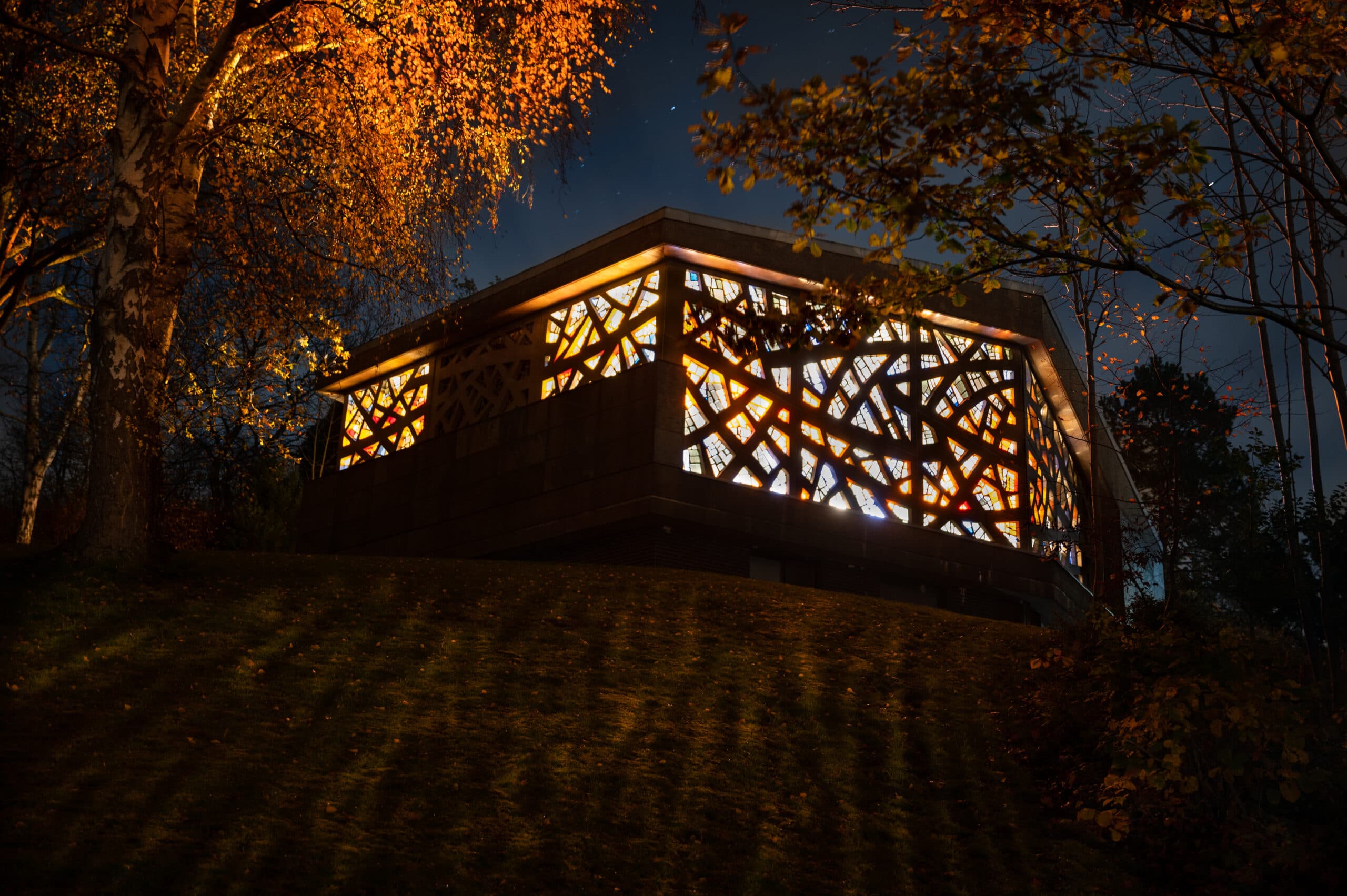 All photos were taken with the Nikon Z 6 II and the Sigma 24-70mm 2.8 Art lens (Amazon Affiliate Links).