SAP HCM: Display / Hide Vacancies Pop-Up for org assignement in PA40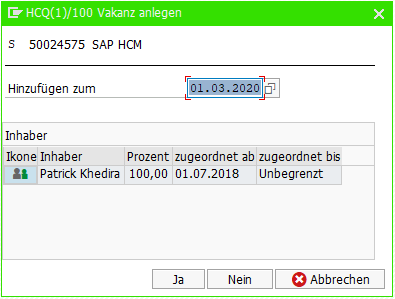 If you want a popup to be displayed automatically for actions in PA40 to delimit the vacancy, you can set this using a switch in table T77S0.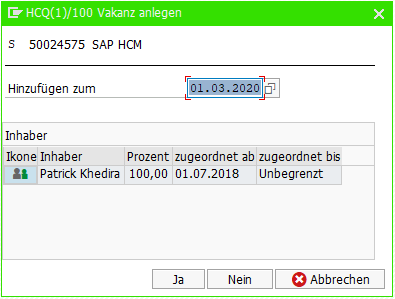 If the pop-up shall be displayed, the entry PPVAC VACWF must be empty.


If, on the other hand, the switch is set to 'X', no dialog box is displayed. Instead, an event is generated which, if the appropriate Customizing settings are made, starts a workflow for the head of the organizational unit, who then decides whether to create a vacancy or not.