What do you need a drone pad for?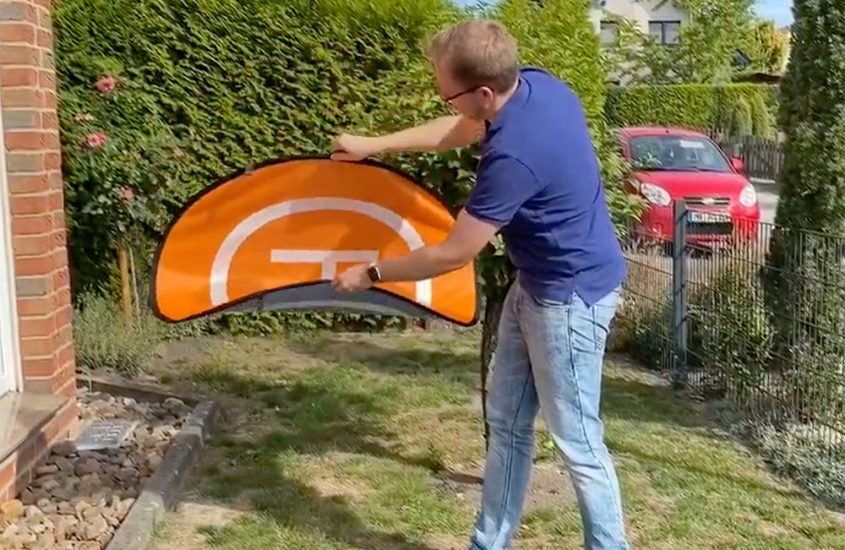 A lot of drone pilots wonder if you really need a drone landing site. Why take off from a landing pad and not directly from the ground? Is a drone pad just a gimmick or a real must-have?
Practical helper on uneven ground, snow, sand and meadows
Of course, a drone can also be launched directly from the ground, for example from a parking lot or the mown, short lawn.
But if you want to launch the drone from high grass, loose leaves, sandy soils or snow, you will notice what a drone landing site makes sense for. Whirled snow, sand or loose leaves get into the propellers and long grasses and uneven ground make landing difficult. Those who want to take off and land safely in such adverse environments can either use a large cardboard or sit on a compact folding drone landing pad.
In addition, the landing pad can be optically recognized by various drones and can be used for the precise, automatic landing approach. A camera built into the drone detects the landing site and the drone lands specifically on this surface.
A drone landing site is therefore not just a toy, but offers great added value for the drone pilot.
Different sizes – which drone pad is right for my drone?
Foldable drone landing sites are available in different sizes, from 55cm, 75cm or 110cm diameter. At first glance, 110cm diameters look very large and some would intuitively prefer a smaller model, but I can only strongly recommend the large drone landing site. 55cm or 75cm in diameter are quite small, considering that the most common drones already have a diameter of about 40cm. If there is even more wind, the landing approach on the small landing pads becomes millimeter work.
The 5€ surcharge for the biggest variant is well invested money. Since the drone landing pad can be folded to save space, you won't lose much more space than for the smaller variants.

Simply fold and collapse the drone landing site
In the following video I will show you how to fold the drone landing site in only 3 simple steps. In the beginning it's not so easy to fold it, but once you've got the hang of it, it's easy.
1. fold the drone landing site in the middle.
2. bend the outer corners of the landing place into the middle and hold it there.
3. take the fixed parts like a steering wheel in your hand and push them on top of each other.
Ihre Daten werden erst beim Abspielen des Youtube-Videos an den Dienst übermittelt. Your data will only be transmitted to the service when you play the Youtube video.
All the links in this text are Amazon Affiliate Links, and by clicking on an affiliate link I will earn a percentage of your subsequent Amazon purchases. However, this circumstance does not influence the background of my product recommendation. This product recommendation is independent, honest and sincere.
Bei allen genannten Links handelt es sich um Amazon-Affiliate-Links. Durch einen Klick auf einen Affiliate-Link werde ich prozentual an Euren darauf folgenden Amazon-Einkäufen beteiligt. Dieser Umstand beeinflusst aber nicht die Hintergründe meiner Produktempfehlung. Diese Produktempfehlung erfolgt unabhängig, ehrlich und aufrichtig.