Camping-Hacks: The ultimate shopping list for campers and newcomers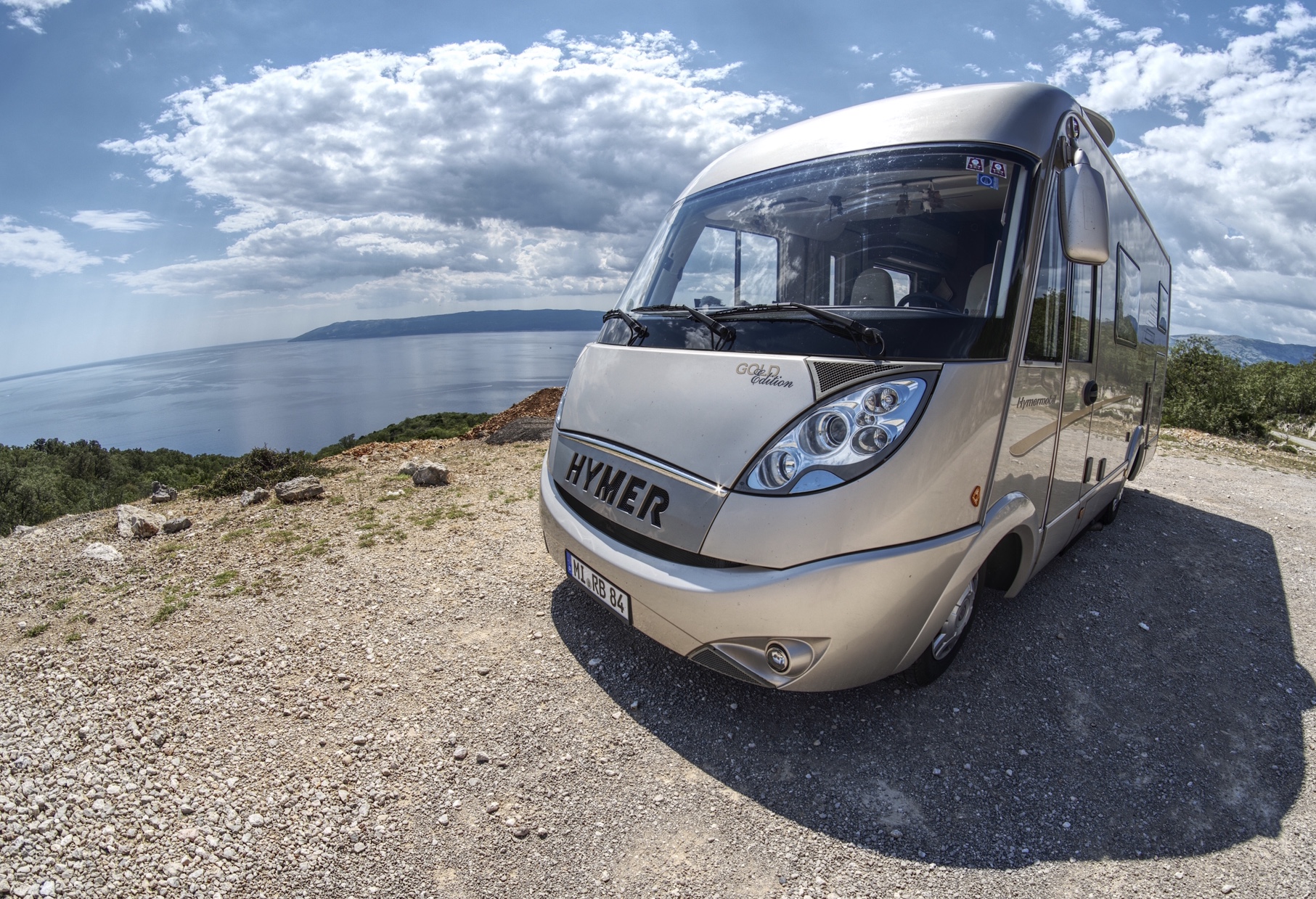 When friends and newcomers to camping ask me for tips for their first camping holiday, I often give the same advice over and over again. So here you will find my ultimate camping shopping list with practical and space-saving gadgets for your trip in a motorhome, van or caravan.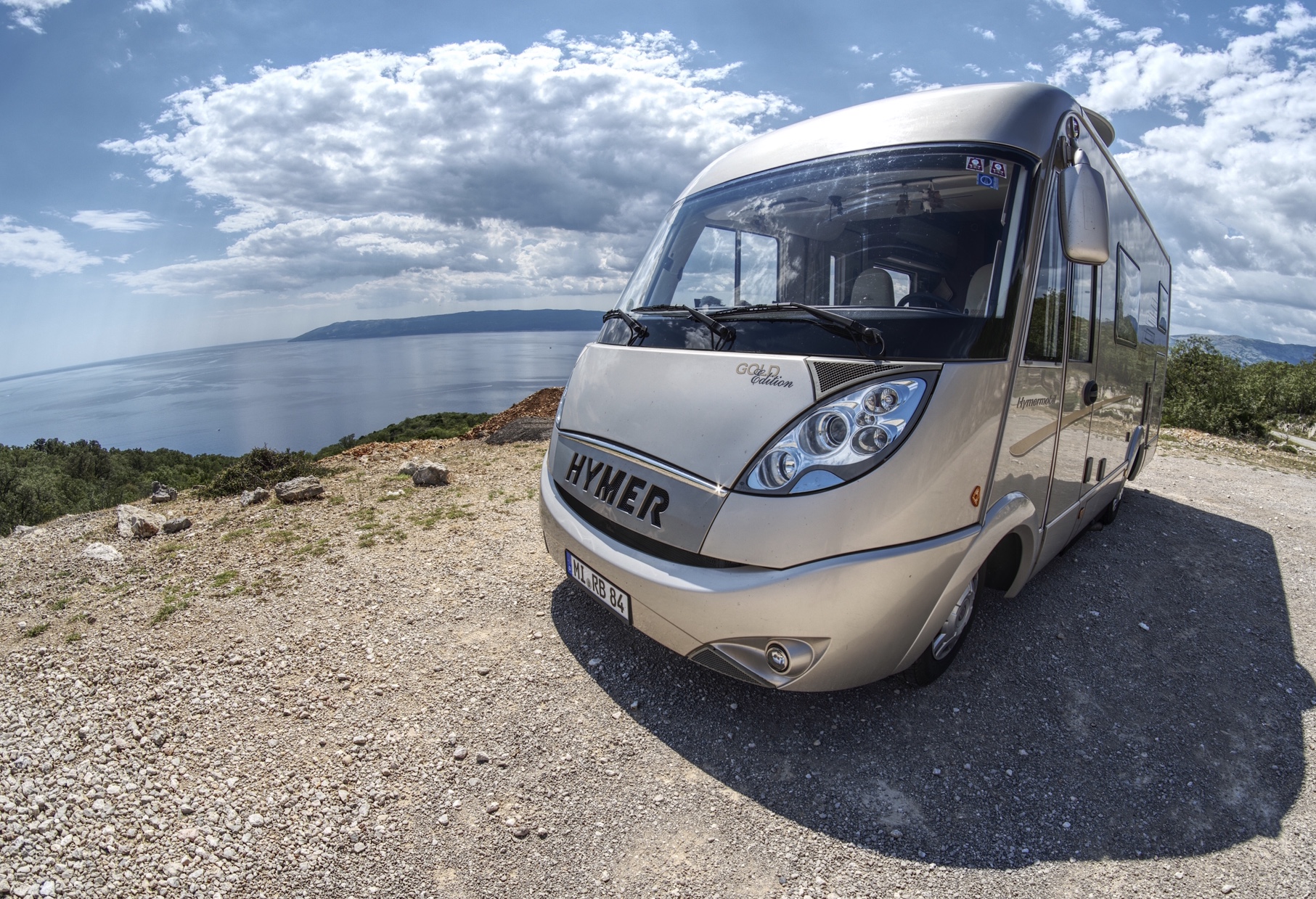 Who is already on the road for some years with the motorhome, knows of course also some tips and tricks with those the camper everyday life becomes simpler, the comfort is increased or the camping vehicle remains perfectly in shape without large expenditure. I wrote this list together with my father once. If you have further tips, I am looking forward to your comments or e-mails.
In this article you will find tips from the categories:
Energy supply / Power supply
Anker PowerCore 20100mAh
Longer time "wild" camping, without power supply? No problem with this Powerbank. With 20100mAh it charges up to 8 times my iPhone or twice a MacBook via USB-C.
Inverter for 220V devices
Admittedly, many electrical consumers are also available in 12V versions for use in cars, but with some appliances you won't get far with 12V: vacuum cleaners, hairdryers, capsule coffee makers and laptops want 220V and a clean sinusoidal output. Nothing easier than that. This inverter can be permanently installed in the motorhome and allows the operation of conventional 220V devices, although you are not connected to the electricity.
Honda fuel generator
Let's go big. If you're really out for a long time in the middle of nowhere, this device will be your best friend. Petrol powered this inverter generates 230V voltage with up to 2000 Watt.
Adapter for CEE connection to Euro Schuko plug
Actually you should find a power connection with CEE plug on most camping and pitches. But exceptions confirm the rule and you suddenly only have a regular German socket with earthing contact available. Now you need a suitable adapter.
Water supply and disposal
20m Gardena roll hose / flat hose
It is simply practical and hygienic to have your own water hose to take fresh water with you. The only problem is that a long hose takes up a lot of valuable space and is very heavy. Remaining water in the hose additionally increases the weight and can leak into the motorhome storage space. With this flat hose this is no longer a problem. It weighs only approx. 2 kg and can be stowed away super space-savingly. I personally have two of these hoses with me and can extend them to 40m by plugging them together. So I can reach a water tap on almost every camping site without any problems.
Another tip for all motorhome drivers on the subject of water hoses: Never, really never ever, use the hose attached to disposal stations to fill your water tank. Most likely, somebody has put it in his shit tank before.
Gardena adapter for all common water hoses
If you travel abroad a lot, you know the problem: sometimes you will find a faucet with 1/4 inch thread, sometimes with 3/4 inch thread. So that you can find a connection everywhere with your Gardena flat hose, you will need these adapters. It is best to get a small Tupperdose for storage and store the adapters near your water hose.
Folding canister
Sometimes it is simply not worthwhile to unroll and rewind the hose for small amounts of water. With this practical folding canister you can, for example, quickly fill a few litres back into the fresh water tank after a shower. And if you don't need the canister right now, you can fold it up to save space.
Maintenance and Care
Kukident refreshes your water tank
From time to time you should clean the fresh water tank of your motorhome. This works pretty well with Kukident cleaning rods. Exactly, those are the things your grandparents use to clean your third teeth. Fill the water tank half full, throw 200 Kukident tablets behind, wait 2-4 hours and then drive 50km to 100km through the area with the half full water tank. The broth spreads in your tank and cleans it from the inside. Then open all water taps in the motorhome and flush the water pipes and the waste water tank in the same way. No more musty smells.
Disposable gloves
The application possibilities of these little helpers are extremely versatile: Whether you roll in the dirty and wet power cable in the morning, empty the faecal tank or check the level of the engine oil: Disposable gloves are a clean thing.
Dehumidifier
If you do not use your camping vehicle for a long time, you should consider using a dehumidifier. The dehumidifier removes moisture from the ambient air, which cannot damage the body. In addition, fabrics feel dry and not clammy. It also prevents unpleasant odours.
Keine Produkte gefunden.
Tech and Gadgets
Special navigation device for camping vehicles from Garmin
Maybe you are wondering why I recommend this device and why you can't simply travel with a smartphone or a regular car navigation device. Quite simple: Standard navigation devices do not have any height or width restrictions for planning your journey and therefore often send you with your caravan or camper over unsuitable routes. Especially in countries with sometimes extremely narrow roads like southern England, Norway, Scotland or Croatia it is definitely useful that the navigation device sends you over sufficiently large roads and avoids underpasses that are too low.
In addition, camping navigation systems offer a lot of points of interest (POIs) with campsites and caravan sites and supply and disposal points. I personally also use this device for complete route planning with waypoints: Super practical.
Bluetooth speakers for musical entertainment
In the evening you sit under the awning in front of your car, drink a glass of wine and listen to the sound of the sea… Or your Spotify playlist. The UE Boom Box 2 delivers good sound quality in treble and bass. If it rains, no problem, the speaker is waterproof.
Security
1kg fire extinguisher (powder) for the car, made by Gloria
At the latest when a coal falls from the grill and the dry grass starts to blaze under it, you will be happy about a fire extinguisher.
This small fire extinguisher is perfect for camper vans. Its small dimensions allow us to place the extinguisher close to the body door in a space-saving and easily accessible way. So we can reach it quickly in an emergency.
Gas detector
Again and again one reads of accidents with leaky gas pipes or attacks on motor homes with stupefying gas, which is introduced through ventilation openings into the interior of the vehicle. When gas escapes, this gas warning device warns us. Really sensibly invested money.
Keine Produkte gefunden.
Wheel chocks
You are standing on uneven ground and your camper is sloping? No problem with these wheel chocks.
Eat, drink, enjoy
Stainless steel charcoal case grill
What could be nicer than barbecuing meat or fresh fish in front of your car during your holiday? It's just stupid that conventional grills take up a lot of space and are always dirty. Who wants to pack their black, rusty garden grill into their motorhome?
This suitcase grill provides a remedy. It can be folded and stowed away to save space. When folded up, the dirty parts of the grill are inside and do not pollute the storage space. Accessories and charcoal can be stored inside the grill.
Filter coffee without a coffee machine
If you don't have a coffee machine on board, but still don't want to do without your morning coffee pot, you have two options: Instant coffee or this hand-operated coffee maker. Coffee powder in, hot water on it, wait a few minutes and then slowly press down the filter sieve. The result is excellent filter coffee.
All the links in this text are Amazon Affiliate Links, and by clicking on an affiliate link I will earn a percentage of your subsequent Amazon purchases. However, this circumstance does not influence the background of my product recommendation. This product recommendation is independent, honest and sincere.
Bei allen genannten Links handelt es sich um Amazon-Affiliate-Links. Durch einen Klick auf einen Affiliate-Link werde ich prozentual an Euren darauf folgenden Amazon-Einkäufen beteiligt. Dieser Umstand beeinflusst aber nicht die Hintergründe meiner Produktempfehlung. Diese Produktempfehlung erfolgt unabhängig, ehrlich und aufrichtig.