LED lighting in furniture made smart with Osram Lightify or Philips Hue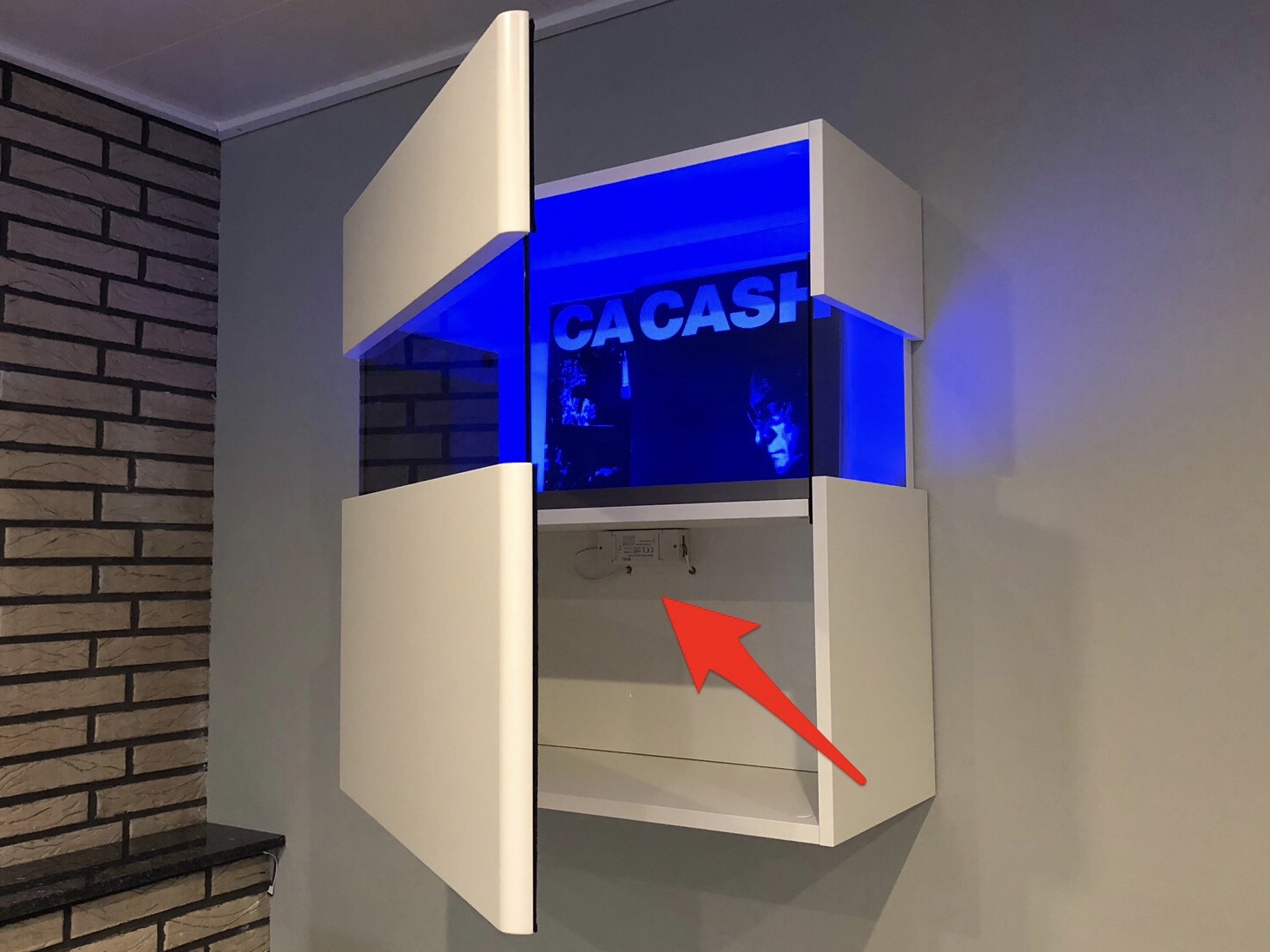 For a long time, I was looking for a way to integrate my LED strips into my Smarthome, which are permanently installed in the living room cupboards. Now I have not only found a solution that works, but also a solution that really excites me and that I am thrilled about for a long time to come: I control my LED cabinet lighting with a Zigbee LED controller via the Philips Hue system. Not so easy to connect a normal LED strip to the proprietary Philips Hue system, but possible.
How to make "stupid" LED lighting "smart"…
In 2015, I bought new living room cabinets from Hülsta whose glass shelves were equipped with RGB LED lighting. Unfortunately, I quickly realized that the furniture was, as expected, of high quality, but that the control system for the integrated LEDs could at best be described as cheap and rudimentary. Here, the simplest RF remote controls from the Far East were used as standard, each of which could only operate one cabinet. So there were four remote controls for four cabinets in the house. The mini colour wheel of these scrap remote controls made everything possible, but no exact colour selection: In the end, each cabinet had its own color, even if you had been trying for minutes to set all cabinets the same.
I started looking for a system where I could control all four cabinets at the same time, but independently if I wanted to. So it had to be a system with a kind of control center, which then passed on the control commands to the RGB controllers of the individual cabinets. Even then, there were various systems to choose from: Philips Hue or Osram Lightify were in their infancy and some competing and alternative products from China were already on the market: Yeelight, miLight and all the other names
Cheap solutions are often big garbage…
First I tried yeelight, miLight and Co. out. I cut the original RGB controllers and wired the LED segments to these supposedly smart controllers instead. The result: The cabinets could be controlled centrally from a mobile phone with color controls, but interaction with other Smarthome components such as Homematic, ioBroker and Alexa was, if at all, limited and unreliable. In addition, the systems were often affected by failures. Especially after power failures I had to struggle more often with configuration loss or with the loss of the coupling between controller and control center. In addition, only a maximum of 4 controllers could be addressed with a central unit, which severely limited the expandability. In addition, these Chinese control centers caused strange data traffic in the network. One day, for example, I experienced that I could control my miLight lamps from the outside even without a WLAN connection to the home network. Sounds like a comfort function at first, but if you haven't actually given any permissions to the outside for this control center, then it's quite frightening. Living my own life in Chinese IoT devices is really the last thing I want.
How do I get a normal LED strip connected to Lightify or Hue?
Again I started looking for an alternative. In the meantime, I had learned that Homematic (my central house control system) was now supporting the Osram Lightify and Philips Hue systems natively. Although I knew that implementing lighting control with these systems would often be more expensive than with Asian products, they simply didn't work either. But one concern remained: Neither Osram nor Philips offer products for their systems that allow existing LED segments to be controlled via cable. Instead, both manufacturers are trying to sell expensive LED strips with integrated controllers. I can understand this economically at first, but even if I were willing to replace my existing LED strips, I would not have been able to, because the LED strips are permanently installed in the glass shelves of my cabinets.
Meanwhile I knew that the systems Osram Lightify, Philips Hue or Ikea Trådfri all used the so-called Zigbee protocol to control the lights. With this knowledge I started to search for third market controllers that also worked with Zigbee and found some products that also promised to work with Lightify and Hue. I ordered a total of 6 different models from different manufacturers with prices ranging from 9€ to 50€ per controller. I also ordered the Philips Hue Bridge after I (a computer scientist by profession) failed to integrate an Osram Lightify Gateway into my network.
Ihre Daten werden erst beim Abspielen des Youtube-Videos an den Dienst übermittelt. Your data will only be transmitted to the service when you play the Youtube video.
The Zigbee controllers also separate the wheat from the chaff
After I had put the Philips Hue Bridge into operation, I started to set up the 6 different controllers, connect them to the bridge and connect them to the LED strips.
3 of 6 controllers could not be connected to the bridge. The devices were not found.
2 of 6 controllers could be paired, but switched off completely, as soon as you wanted to control the color temperature in the Philips Hue App, one of the controllers became extremely hot.
Apparently there's still some truth to the saying "Buy cheap, buy twice". I had to bite the bullet and spend almost 200€ on 4 LED controllers if I wanted a really clean and reliable solution.
Keine Produkte gefunden.
For 50€ per device I get a controller in a solid case, whose cable entries are screwable and which implements all input commands from the Philips Hue App perfectly. The devices are neat and stable, only the cable clamps could be of higher quality and easier to use. Tip to the manufacturer: There are good PCB connection terminals from WAGO, where you don't have to crush your finger and which also fix narrow conductors well. Unfortunately, the controller is also not necessarily compact, which means that I cannot place it behind the cabinet where it is not noticeable, the housing is simply too thick, or the distance between the cabinet wall and the wall is simply too small. So I have to put the device in the cabinet and drill through the rear wall of the cabinet. But I would have had to do the same with four of the other controllers. Altogether one of the higher quality electrical products "made in China".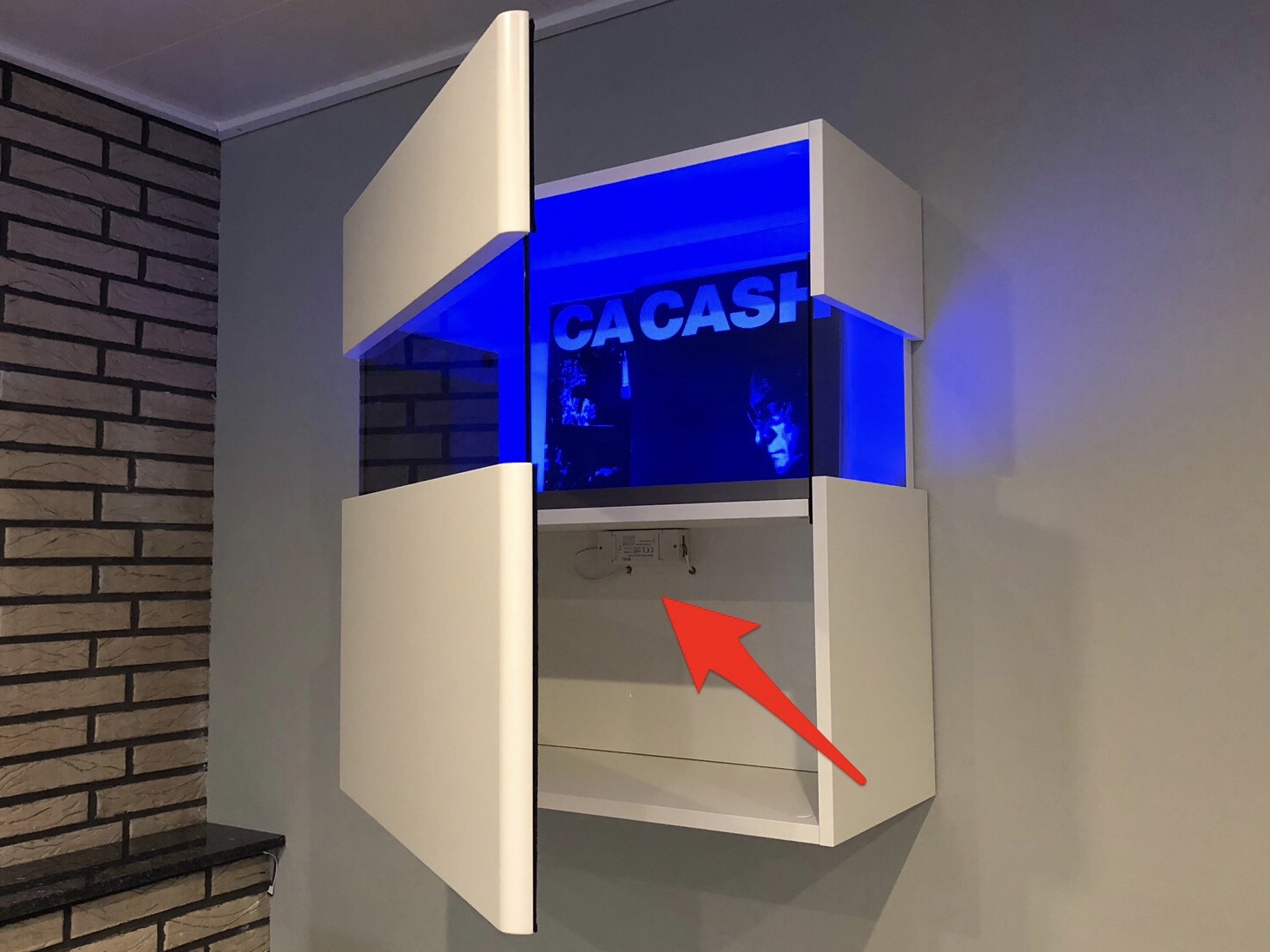 On the inner values: When changing colors between red and blue, the color does not change from blunt to equal, but changes smoothly from color value to color value. The same applies when switching the controller off or on: The light dims up when switching it on and turns it off when switching it off. So the whole thing looks deliberate and of high quality. If I set the light to white, I can regulate the color temperature by increasing or decreasing the yellow or blue color components of the LED controller. Especially with RGB strips this is a big problem with many controllers, but the expensive controller masters this challenge to my complete satisfaction. Reason enough for a positive (german) Amazon review:

And what about the integration into Smarthome?
Philips Hue has a great API for coupling to external systems. My Homematic found the Hue Bridge in the network and I can now address the Hue controllers both from the Hue app and directly from the Homematic. This is especially great if you want to use the lights for optical signalling of events, see more below. The coupling to Amazon's assistant Alexa was just as simple. Voice commands like "Alexa, cabinets blue" or "Alexa, sideboard to 50%" work perfectly.
Now that I have finally been able to put a networkable and reliable system into operation, I will now devote myself to the following projects:
Red flashing light at alarm by alarm system
Optical signalling "Washing machine ready" by three blue flashes (successfully implemented)
Optical signalling "doorbell" by three green flashes (actually successfully implemented, if the bell sensor would not be defective)
Integration of the cabinet LED lighting in an advanced Ambilight scenario of the television
Articles in this post:
Keine Produkte gefunden.
Special offer

Special offer

All the links in this text are Amazon Affiliate Links, and by clicking on an affiliate link I will earn a percentage of your subsequent Amazon purchases. However, this circumstance does not influence the background of my product recommendation. This product recommendation is independent, honest and sincere.
Bei allen genannten Links handelt es sich um Amazon-Affiliate-Links. Durch einen Klick auf einen Affiliate-Link werde ich prozentual an Euren darauf folgenden Amazon-Einkäufen beteiligt. Dieser Umstand beeinflusst aber nicht die Hintergründe meiner Produktempfehlung. Diese Produktempfehlung erfolgt unabhängig, ehrlich und aufrichtig.