Equip Cloud Key Gen 2 Plus with SSD and save energy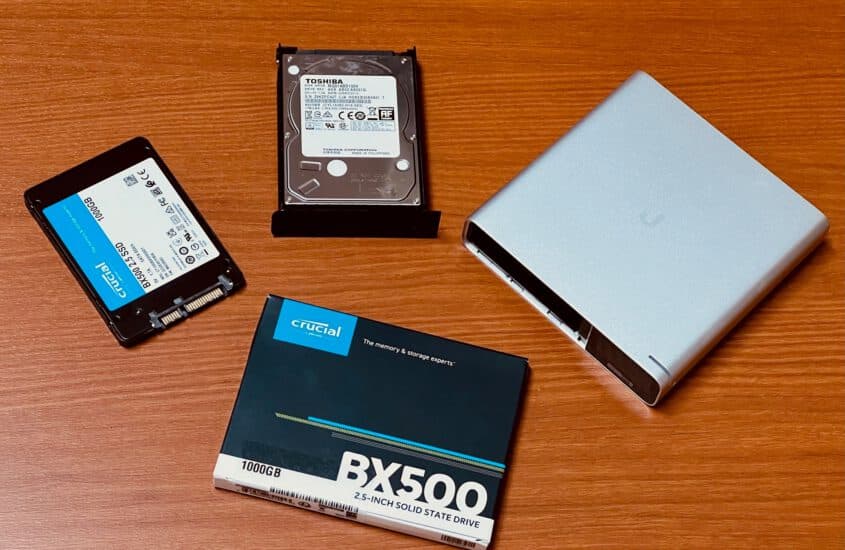 Is it possible to upgrade the Ubiquity Cloud Key Gen 2 Plus to SSD and make it more energy efficient and faster? Yes!
SSDs are faster and more energy efficient than traditional spinning and mechanical hard drives.
To save power, I bought a cheap SSD with 1 terabyte of storage. Due to the reviews especially about the durability, I chose a Crucial BX500 CT1000BX500SSD1 1TB * from Crucial.
The conversion of the SSD was very simple: shut down the device, remove the old hard drive, install the new hard drive, boot the device again.
The good thing: After changing the HDD, I only had to import my latest backup and everything was up and running again. I didn't have to do any configuration again. Only, the surveillance videos previously stored on the old hard drive were logically gone.
* All links marked with an asterisk are Amazon affiliate links. We receive a percentage of purchases made through them. Nevertheless, our recommendations are honest and sincere.