Mount Fritzbox in rack with Fritzbox Rackmount bracket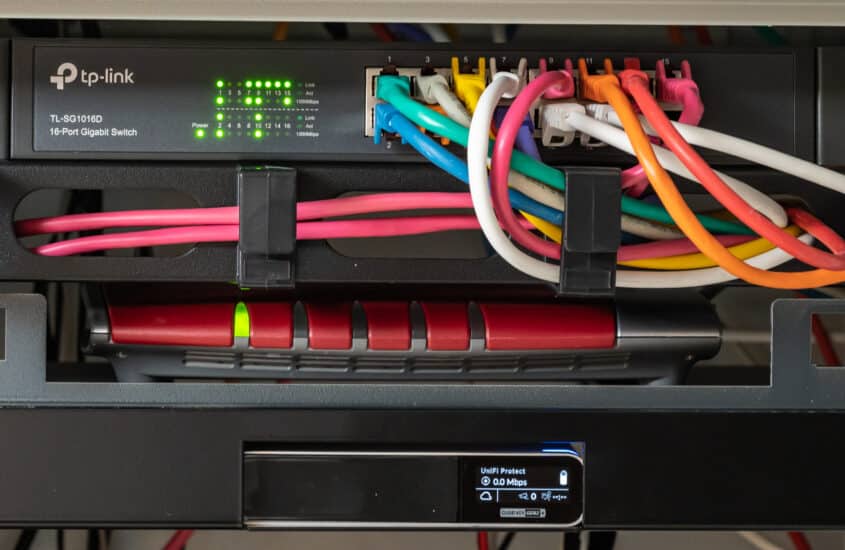 The Fritzbox should no longer stand around in an untidy way? Here are mounting brackets for the server cabinet and patch cabinet!
From "GrabbeIT" there is a perfect Fritzbox mounting option for 19″ server and network cabinets * made of 1.5mm thick powder-coated sheet steel. Thanks to laser-cut openings on the bottom side, the cooling of the Fritzbox is also guaranteed. On the front side of the bracket there are cutouts for Keystone patch connectors, thus the connections of the Fritzbox can be routed to the front.
This mount is a universal mount for the following models:
AVM Fritzbox 3490
AVM Fritzbox 5490 FIBER
AVM Fritzbox 5491 FIBER
AVM Frittzbox 6490 Cable
AVM Fritzbox 6660 Cable
AVM Fritzbox 6890 LTE
AVM Fritzbox 7490
AVM Fritzbox 7590
Special offer

* All links marked with an asterisk are Amazon affiliate links. We receive a percentage of the purchases made through them. Nevertheless, our recommendations are honest and sincere.