Order EU drone license printed on plastic card online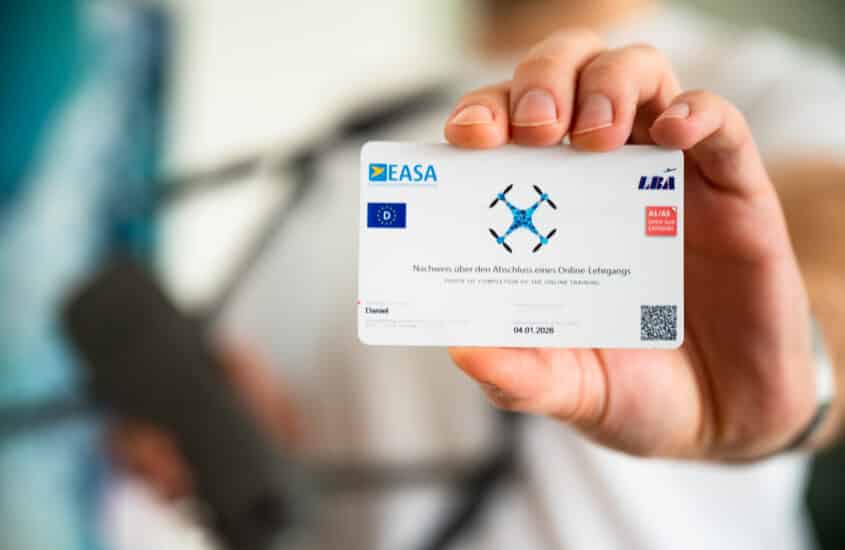 The EU drone ID card must be carried either printed out on paper, electronically on a smartphone or in credit card format. An Amazon retailer now enables printing the ID on plastic card via online configurator.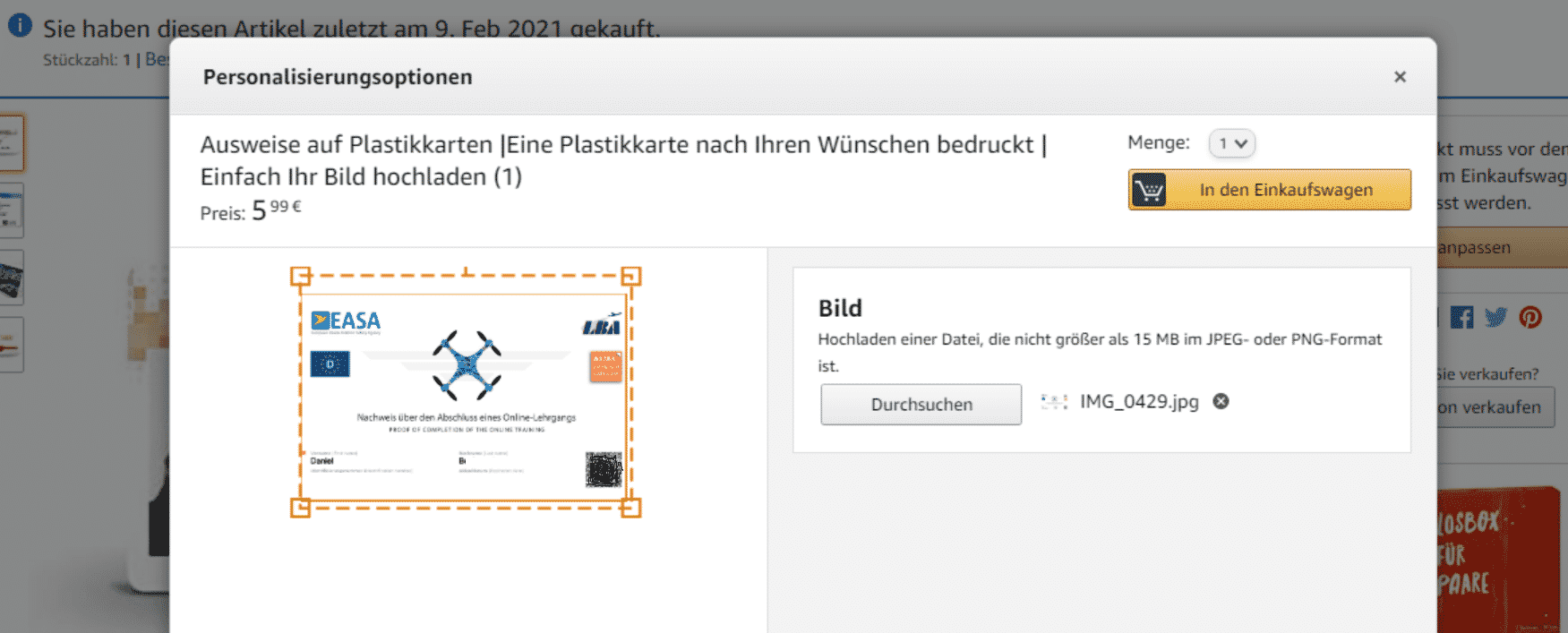 At the retailer "Kartenstudio" (Amazon Affiliate Link) you can easily upload your drone ID as JPEG or PNG. You will then receive a preview and can position or scale the drone ID card differently. Afterwards, you can order the printed plastic card in credit card format online and receive it by mail after a few days.
In my case, even the small QR code was detailed enough to be readable with my iPhone.
Click here to visit the online configurator for drone license printing in credit card format (Amazon Affiliate Link).

By the way, you can find a fireproof badge with your remote pilot eID to attach to your drone here: