Raised Fixed Boot Storage Rack for New Defender 2020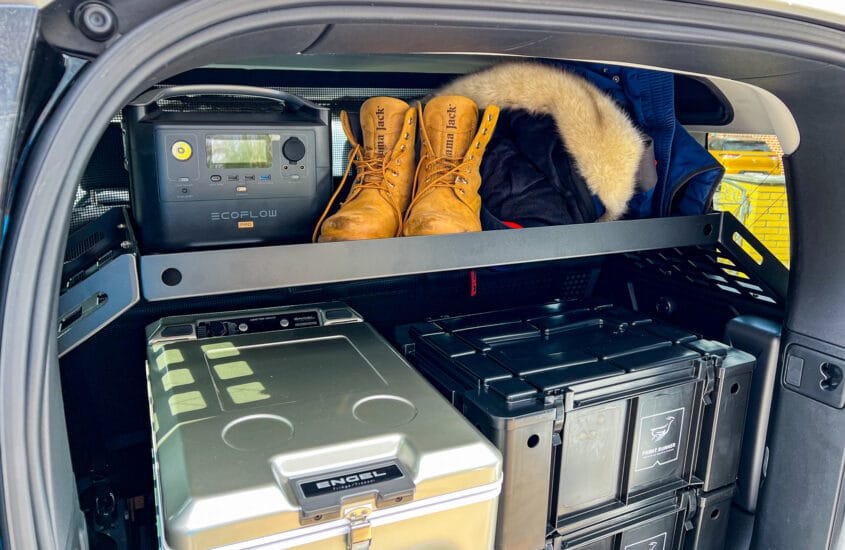 This raised tray gives us even more storage space in the boot of our Landrover Defender. Thanks to the arched design, we can still transport tall objects such as boxes or coolers under the shelf.
The shelf is made of lightweight, black powder-coated aluminium. Thanks to the ribbed aluminium sheet, objects can be fastened to it with lashing straps.
There is room on the shelf for shoes, clothes or technical items, for example. In our case, we fastened our Powerstation to the shelf with a lashing strap. We use the remaining space on the shelf to store electrical appliances during the charging process.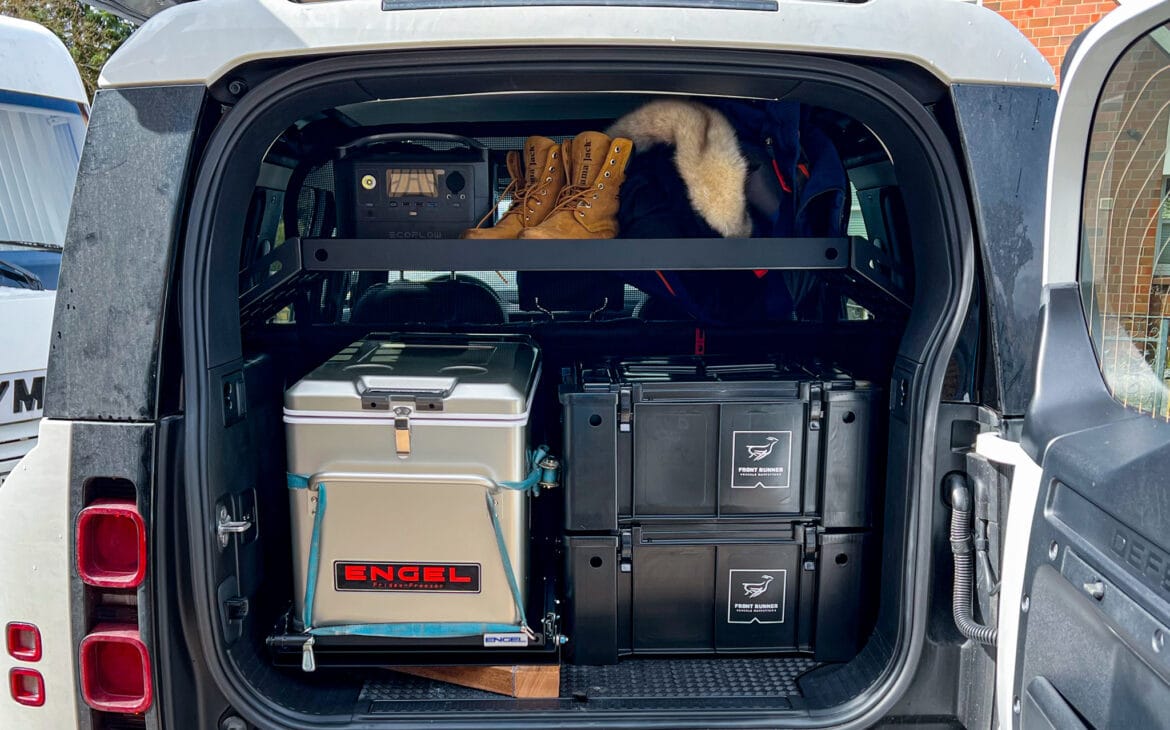 The shelf is mounted on the threads to which the textile load compartment cover is normally screwed. In the centre of the tray, it has a distance of 65cm to the load compartment floor. The rack has a distance of 29cm to the roof lining.