T3-Framework: Show link in article as button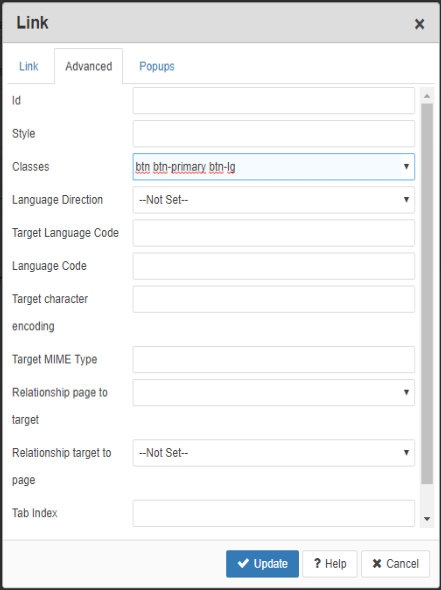 The T3 framework comes with the option of displaying a link in a post or article as a button. This tutorial shows you how to display a pretty button instead of a text link.
I assume you are using the "JCE" editor.
In your article, mark the text you want to link to, place a link as usual via the link button of the editor and change to the tab "Advanced" in the detail window.
In the field "classes" enter the following string without quotation marks: "btn btn-primary btn-lg".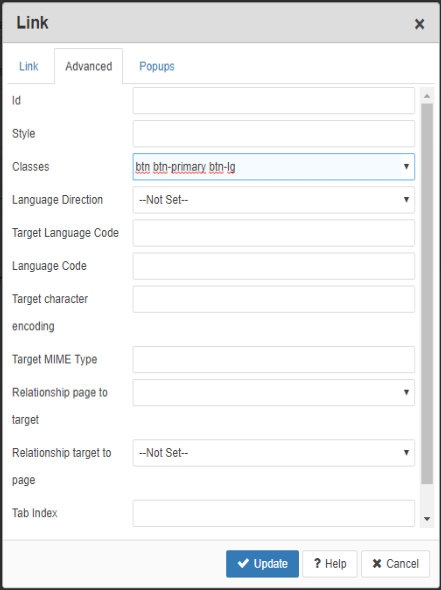 Your link is now displayed as a button in the defined design of the T3 framework, see the following demo buttons: