Transport Batteries of drones safely in airplanes / hand luggage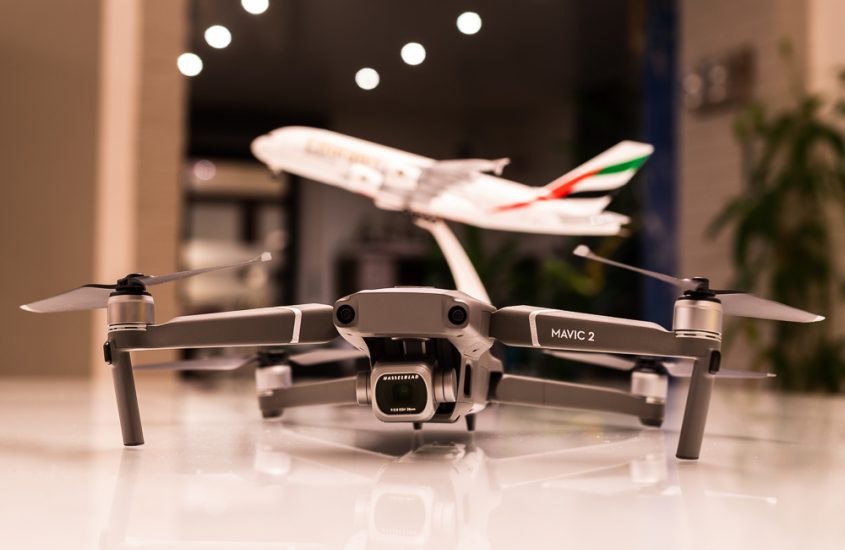 Nobody wants to be to blame if a drone battery catches fire on the plane. Besides, it would be bad if we were forced to leave the drone or the batteries directly at the security check. In order for everything to go smoothly, there are a few things to consider.
Are drones allowed to be imported into the country of destination?
Although there are only a few countries with import bans on drones, we should ask ourselves before each journey whether we are travelling to one of these countries. If we did not deal with the import regulations or necessary registration procedures of the destination country, we would, in the worst case, transport our drones by air in accordance with the regulations, but would then have to hand them in on entry. Therefore, we should inform ourselves about the current legal situation in each country before entering the country.

Transport batteries safely in hand luggage
The transport of a drone is possible in hand luggage as well as in checked luggage. The batteries for our copters are becoming critical. Short circuits or mechanical damage can cause the batteries to catch fire or explode. To prevent this from happening unnoticed in the cargo hold of an aircraft, these batteries must be taken into the cabin. Should a fire break out there, this will be noticed more quickly than in the cargo hold and the batteries can be extinguished in a controlled manner.
The main cause of fires and incidents with batteries are short circuits. To prevent short circuits, it is recommended to protect the battery contacts against contact. This can be achieved by masking the contacts with insulating tape, or by attaching a special rubber cover for the battery. If you tape the contacts with insulating tape, you should bear in mind that the contacts have to be taped again on the way back and that the insulating tape used for the first time may not stick anymore.
I personally take another, in my opinion even safer way and pack the batteries in special bags for transport in the airplane. These bags are fire and explosion proof and also protect the contacts of the batteries from short circuits.
The bags also have another advantage: airport and security staff can tell directly from the bag that this is a professional solution. The bag therefore offers less "attack surface" than any self-adhesive tape on batteries. So I simply play it safe and avoid unpleasant discussions. Transportation is safer because of the explosion-proof fabric on top of that.
The battery capacity matters
Each airline makes its own rules about which batteries are allowed on board. So inform yourself about the current rules of the airlines immediately before the flight.
In most cases, two batteries with a capacity of up to 100 Wh per person may be taken on board without special permission.
If more than 100 Wh per battery, the batteries must be registered with most airlines. Some airlines declare batteries over 160 Wh as dangerous goods.

Secure storage for the protection of the drone
As a drone pilot you usually want to make sure that your own drone survives the flight without damage. After all, loading and unloading the hand luggage compartments can be a bit rough.
For example, I myself use two different types of cases for my Mavic 2 Pro, which differ greatly in weight and dimensions, but also in the degree of protection.
If I want to be on the safe side and have enough space in my luggage, I use my waterproof "outdoor.case" from the case specialists at B&W (Amazon Affiliate Link). This extremely durable case offers enough space for the entire Fly More Kit, a Macbook and protects the copter perfectly. But the part is not exactly light. The case itself weighs 2 kg and offers a volume of 11.7l with an external dimension of 330 x 235 x 150 mm.

B&W Outdoor Case Hartschalenkoffer Typ 3000, Inlay für: DJI Mavic 2 Pro / Zoom, Fly More Kit und Zubehör (Hardcase Koffer IP67,...*
Koffer aus schlagfestem Polypropylen (PP), super stabil und stapelbar, staubdicht, wasserdicht, nutzbare Innenmaße des Leerkoffers:...
temperaturstabil von -30°C bis +80°C , automatisches Druckausgleichsventil, luftdurchlässig, während es Wasser abhält
If mobility is also important in the destination country, for example on planned hikes or even complete backpacking holidays, I avoid my big case. Instead, I choose a foam transport case, which I then store in a backpack or in a carry-on bag. Although it offers less protection for the time being, it is much lighter and more handy. The foam case has outer dimensions of 340 x 255 x 130 mm and weighs only about 1 kg.