Field report: Sigma lenses on FTZ adapter on Nikon Z6 II – No problems.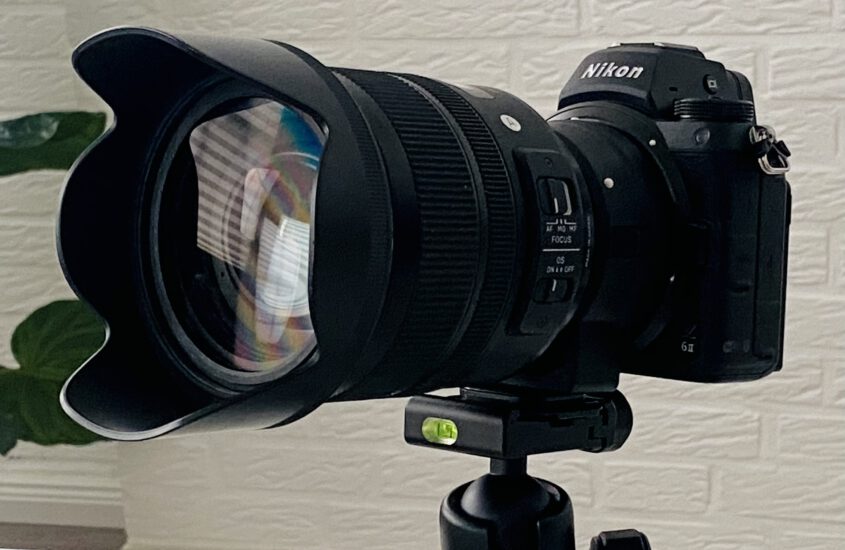 With the Z6 II I switched from Nikon D7500 and Nikon D500 to full format and Z-Mount. I wanted to continue using my favorite Sigma FX lenses with F-Mount and connect them to the mirrorless Nikon via FTZ adapter. In the run-up I had some concerns that the autofocus might be slower or less accurate. As it turned out this fear was unfounded, but one drawback remains – at least for me.
No compromise on autofocus speed or precision
First things first: All Sigma lenses tested by me work reliably on the Nikon Z6 II when using the FTZ adapter. There are no signs of slowing down the autofocus, blur or lack of precision. Phew, that was my biggest fear.
I tested the Sigma 150-600mm Contemporary, Sigma 24-70mm 2.8 Art and the Sigma 105mm Macro (Amazon Affiliate Links). Although it makes absolutely no sense, I also tested the DX lens Sigma 18-35mm 1.8 (Amazon Affiliate Link). Conclusion: All four Sigma lenses are technically recognized, work as usual and I can't see any deterioration in autofocus behavior.

Actually everything I wanted, because exactly this fear kept me for a long time for example from buying the first Z6.
Terror with the adapter plate
But there is one disadvantage, even if not of a technical nature and certainly not decisive for every photographer. With a FTZ-Adapter in front of the camera I can't use a tripod- or carrying system adapter plate directly on the camera anymore. Strictly speaking, I could, but this is of little use to me, because the FTZ-Adapter with its overlapping underside prevents it from being inserted into the tripod head or carrying system.
But this is intentional and by-design by Nikon to avoid mechanical overload of the Z-bayonet on the camera. If you would mount the adapter plate directly on the camera, too much weight would be on the FTZ-adapter and the bayonet connections could twist.

As a workaround I can attach the adapter plate directly to the FTZ adapter. So I can get the camera back on the tripod and also on my Peak Design Capture Clip carrying system (Amazon Affiliate Link). BUT: If the adapter plate is installed on the FTZ-adapter, it is at the same time quite close to the lens body. Inserting it into a carrying system or tripod is much more tricky than with a more free-standing adapter plate on the bottom of the camera. I will have to get used to it – or buy Z-lenses to get rid of the FTZ-Adapter. One costs nerves, the other a lot of money. Unplanned invest is on the horizon.

Hopefully Sigma will soon build Z-Mount lenses, after all I have become such a fan of Sigma lenses.