Flashlight for illumination during outdoor photo shootings and landscape photography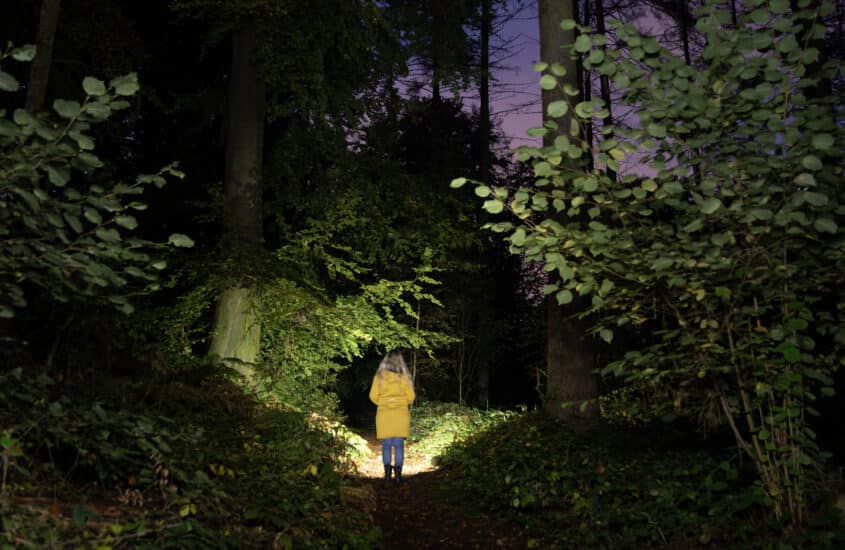 I was looking for a compact and powerful flashlight to illuminate the surroundings and motif in strong darkness.
After a lot of research I finally decided on the Sofirn SP33 V3.0 (Amazon Affiliate Link).
The device is less expensive than comparable devices from, for example, LED Lenser and exceeds their specifications in terms of luminosity and range.
With a maximum luminosity of 3500 lumens and a charging function via USB-C connection, the lamp convinced me of its specifications. Thanks to the innovative charging option, I don't have to carry around another power supply in my photo backpack.
The compact dimensions of the lamp mean that I can always find a place for it in my luggage. An important prerequisite for having the lamp with you when you need it.

But even beyond the purely technical data, the device is convincing in use:
The LED flashlight allows you to set different levels of brightness, which is especially useful when you want to illuminate the surroundings in a granular and gentle way.
A pleasantly soft light is produced, which can either be aimed at the subject or diffused into the surroundings.
Although I was a bit skeptical at first because of the manufacturer I had not known up to that point, I have not regretted my decision until today. The battery seems to be of good quality, at least I can't see any change in capacity or brightness after half a year of use.
The most important thing with everything to do with light, photography and video: the light of the lamp does not produce any disturbing flickering.
There is one thing to consider, however, if you also want to buy this lamp: Many counterfeit products are sold on the Internet. I recommend therefore the purchase over a trustworthy platform. At Amazon, the lamp is sold on the Marketplace by third party dealers, but is shipped by Amazon itself (Amazon Affiliate Link). The chance that you buy a counterfeit product this way is therefore relatively small.
In the following video you can easily see the luminosity of the lamp. The video was taken right after the photo shooting in the forest, where the scene shown above was shot.