Mussels in white wine cream stock (Moules Frites)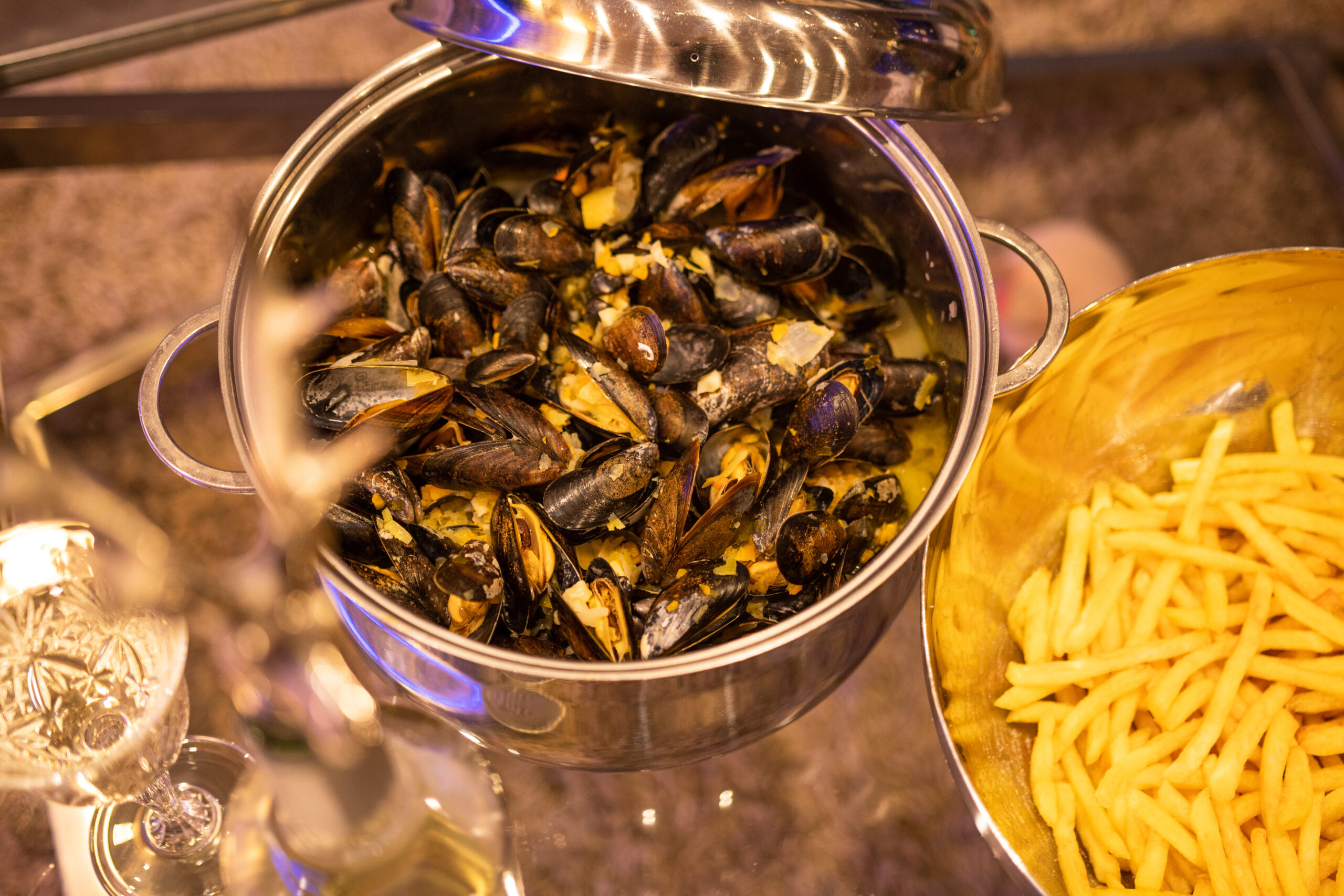 In autumn I get hungry for mussels. In the ideal case there are french fries to go with it, just like at the French Atlantic coast. Since most of the recipes on the internet always lacked some ingredients or were given in the wrong quantity, here is my own recipe.
Ingredient list for 2 persons / portions
2kg mussels (1kg per person)
2 medium sized onions
3 cloves of garlic
4 medium-sized carrots
1/2 celery
1 stick of leek
Olive oil (highly heatable)
1 1/2 teaspoon salt
1/3 tsp pepper
1 laurel leaf
1/4 tsp colored peppercorns
1 1/2 l white wine (semi-dry, the cheap variant – will completely be boiled)
125 ml cooking cream
In France the mussels are often served with French fries (moules frites). This may sound strange at first, but it tastes very good. The salty French fries go perfectly with the fresh mussels and can be dipped into the broth.
Preparation
Rinse mussels. Chop onions, carrots, celery, leek and garlic and put them into a big pot. Add olive oil to sauté.

Optional: Chop the vegetables in the Thermomix with level 5 for 5 seconds.

Steam vegetables lightly, then add white wine, cream, salt, pepper and bay leaf and bring to the boil.

Add mussels to the pot and simmer for about 9 minutes.

Serve mussels in the pot and enjoy with dry white wine.