Homepod Mini cable too long – shorten or hide?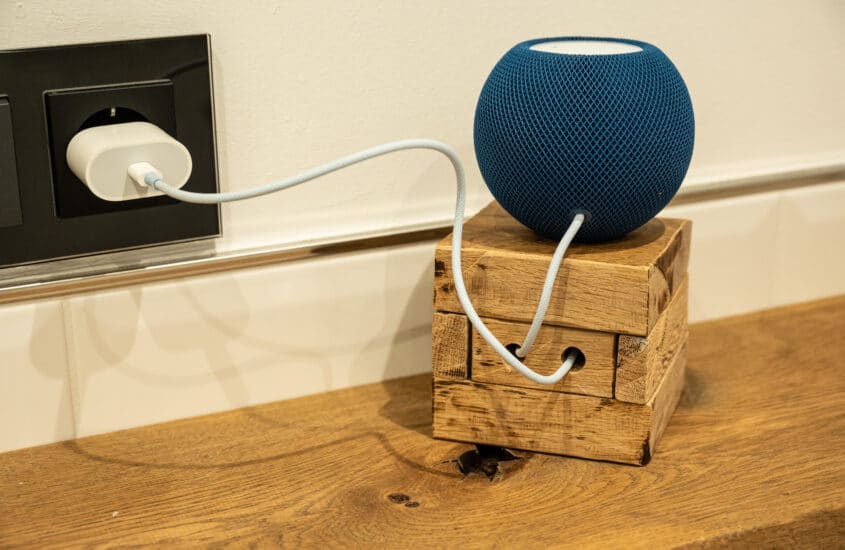 Since the cable of the Homepod Mini cannot be shortened very well, we only have the option of hiding the excess cable rolled up. For example, directly in a wooden base for the Homepod. A DIY project.
From wood we saw ourselves two 10cm x 10 cm squares. Also, a U-piece opened from one side with the same dimensions. The remaining bars of the U-piece are only 1.5 cm wide.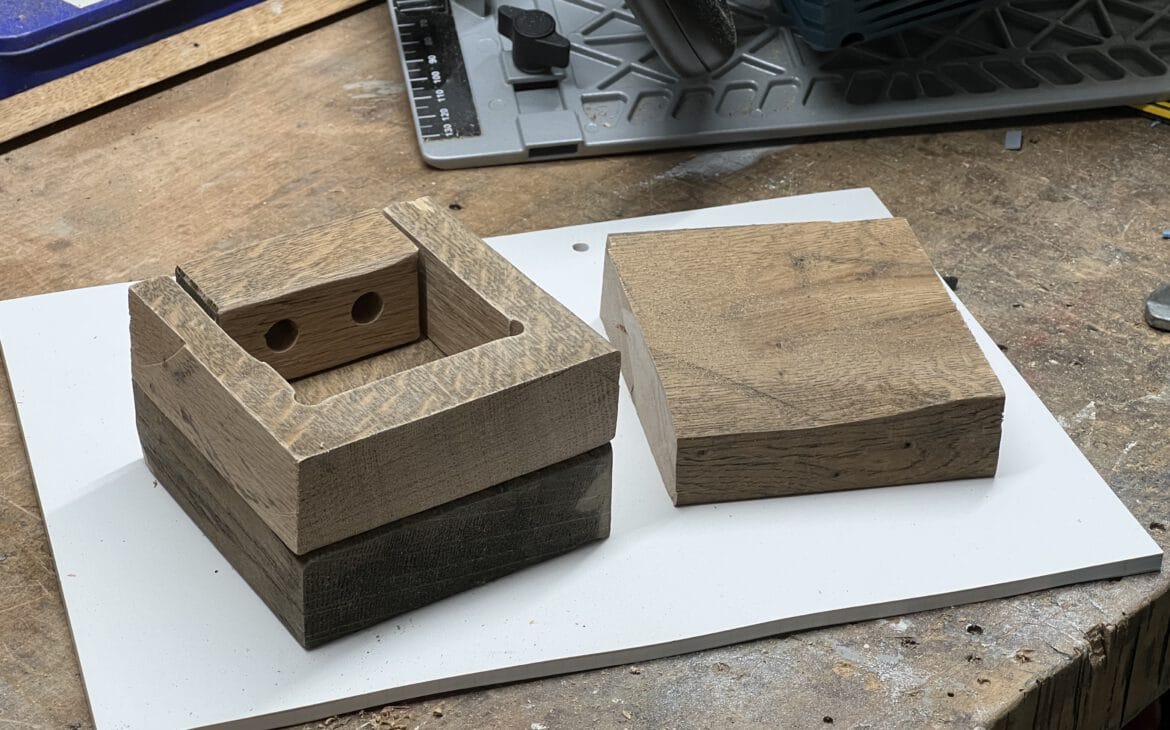 From the leftovers we now build the cable gland by sawing a piece so that it fits into the opening of the U-piece. We drill two holes in this piece with a 12 mm drill bit and then file them flat.
With white glue and two screw clamps we glue the bottom side, the U-piece and the cable gland as shown in the picture above.
Now we insert the cable and roll it up inside the wooden block. With cable ties we can fix it inside and also protect it from being pulled out too far.
When the cable is tucked away, we also glue the head plate to our construction with white glue and a screw clamp.

Because I value high initial strength and fast hardening in white glue, I always use only Ponal Classic (Amazon Affiliate Link) as white glue.
This glue is simply excellent to work with, becomes transparent after drying, and is harder than most types of wood when hardened. If something breaks, it's usually not the glue that breaks, but the wood around it.