Transport nautical charts safely and save space
If you want to take your nautical charts with you on the charter ship, you may ask yourself how this can be done most safely without creasing the navigation charts.
From my time as a yacht school instructor a little lifehack:
Commercially available HT tubes from the hardware store are suitable for transport. The charts are rolled up and pushed into the HT tube. The tube is then closed with two end pieces.
This is dustproof and as far as possible also watertight, and the charts can be stowed away in a space-saving way during the trip.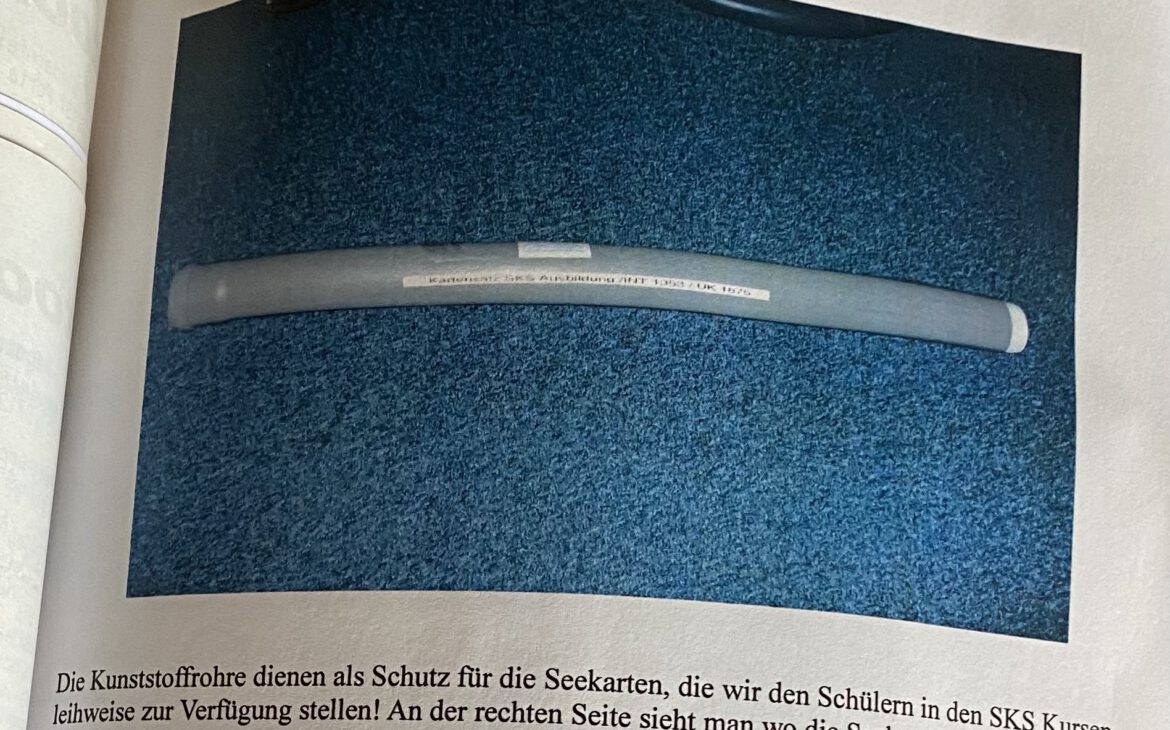 Shopping list for chart transport tube
The links marked with * are Amazon affiliate links.