Use WAGO connectors waterproof in outdoor areas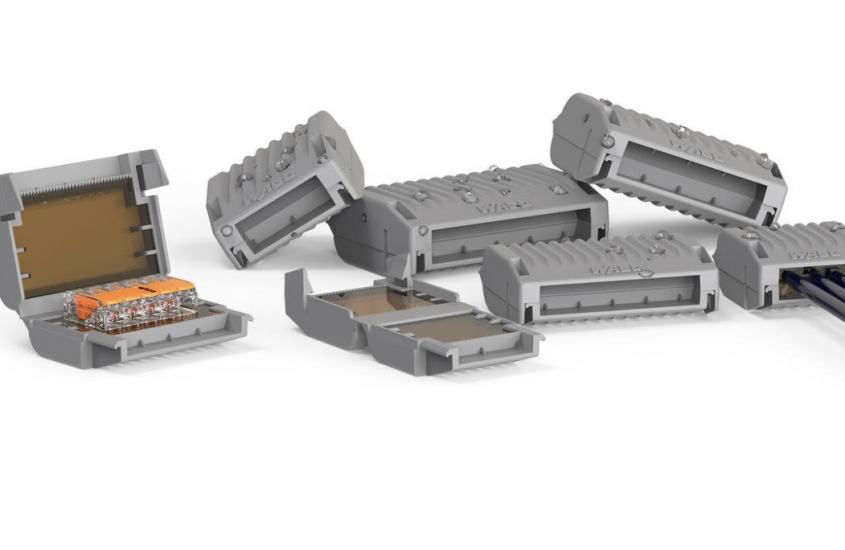 With the WAGO gel box (Amazon Affiliate Link), Series 221 and 2273 connection terminal blocks can now be used outdoors and in damp and wet environments. Place the terminal block in the gel box, close the gel box, and that's it: water has no chance. Ingenious.
Gone are the days when you had to grease the clamp you used with silicone and in doing so, smeared up the terminal box, hands and clothing. The WAGO gel box (Amazon Affiliate Link) contains two cushions made of polyurethane gel, which encloses the used terminal block and cable inside and protects against water penetration. And it even complies with the IPX8 standard.
Special offer

By the way, the polyurethane gel is silicone-free. The gel box can therefore be used in all industries, even where paints and coatings and other sensitive products are used.
Connectors of the 221 and 2273 series can be used.
Special offer