White cotton wool on branches: Control mealybugs in the olive tree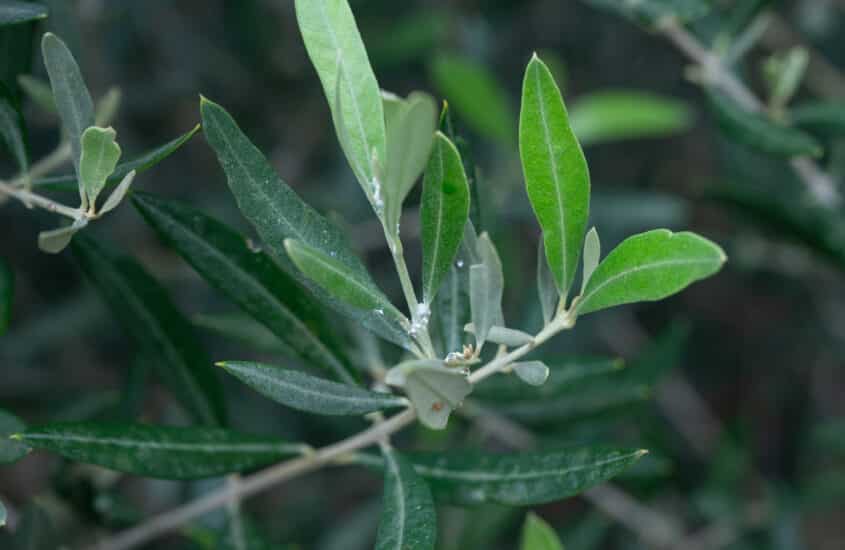 You notice white, wool or cotton wool-like infestation on the branches and leaves of the olive tree? Don't panic, we'll show you how to fight mealybugs effectively and easily.
This summer, we had an olive tree that was about 100 years old imported from Greece and planted it on our patio. You can imagine that such a tree is quite expensive and I was even more annoyed when I noticed in September that almost all branches of the olive tree were covered with a fine white felt and some pest was spreading on our tree.
Thank goodness, however, I have Greek friends who know a lot about olive trees and got a good tip on how to get rid of the beasts quickly.

How to fight mealybugs effectively and easily.

This infestation is the so-called mealybugs. In too large quantities, these become a serious problem for the tree and you should therefore fight the critters early. The good news is that the control is quite simple.
To get rid of mealybugs, we spray the white nests with spirit glass cleaner once a week.
"Spiritus? On a plant? Is he nuts?" you may ask. Yes, that's exactly how I reacted. I also had qualms about treating the tree with it at first, because I assumed that the spirit would harm the tree or the leaves. However, my fears were unfounded, as it turned out.
After three applications over a total period of three weeks (Sundays were always Spiritus time), all the mealybug nests had disappeared and new fresh shoots and leaves even appeared in the sprayed areas.
I myself used the Spiritus glass cleaner from Frosch *. With it I sprayed a nest with about 2 squirts from the glass cleaner spray bottle. You can see directly that the material of the nests immediately contracts or dissolves.
There is one thing you should be careful of, though: When you spray the tree, it should not rain for the next 24 hours. Otherwise, the glass cleaner will be washed away and the mealybugs will stay with you.


* All links marked with an asterisk are Amazon affiliate links. We receive a percentage of purchases made through them. Nevertheless, our recommendations are honest and sincere.