3 Legged Thing Ellie (PD) on the Nikon Z6, Z7, Z5, Z50, Z6II, Z7II – is it compatible?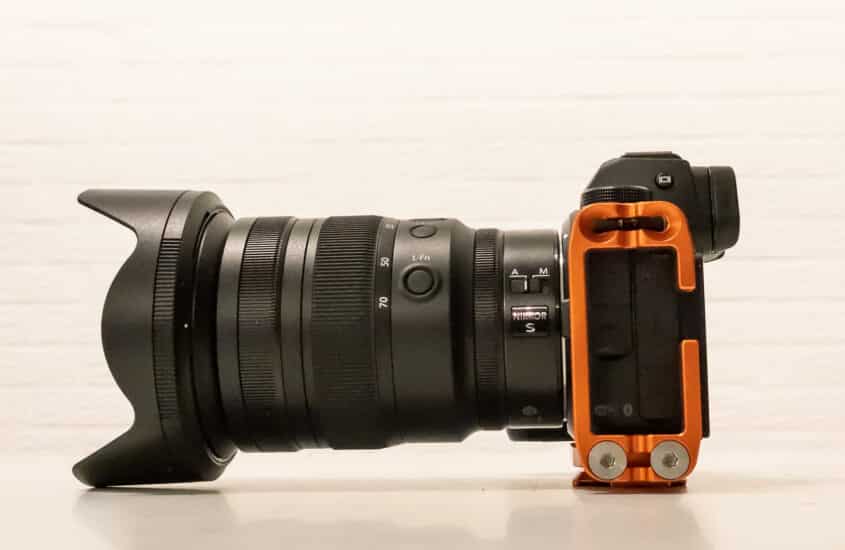 Does the L-angle "Ellie (PD)" also fit the Nikon Z6, Z7, Z6II or Z7II?
After all, there is a Z variant of its own with the Zelda bracket. If you are looking for a Peak Design Capture Clip compatible solution, you will find it with the "Ellie PD" bracket.
Compatibility with Nikon Z series cameras
Short and sweet: Yes the "Ellie" (Amazon Affiliate Link) also fits Nikon Z6, Z7, Z6II and Z7II. Probably it even fits Z5 and Z50. Both the battery flaps and the flaps for the ports on the left side of the camera (MIC, headphones, HDMI, remote shutter, etc.) remain accessible. The rubber flaps can still be opened, closed and tilted to the side when open. No problems at all.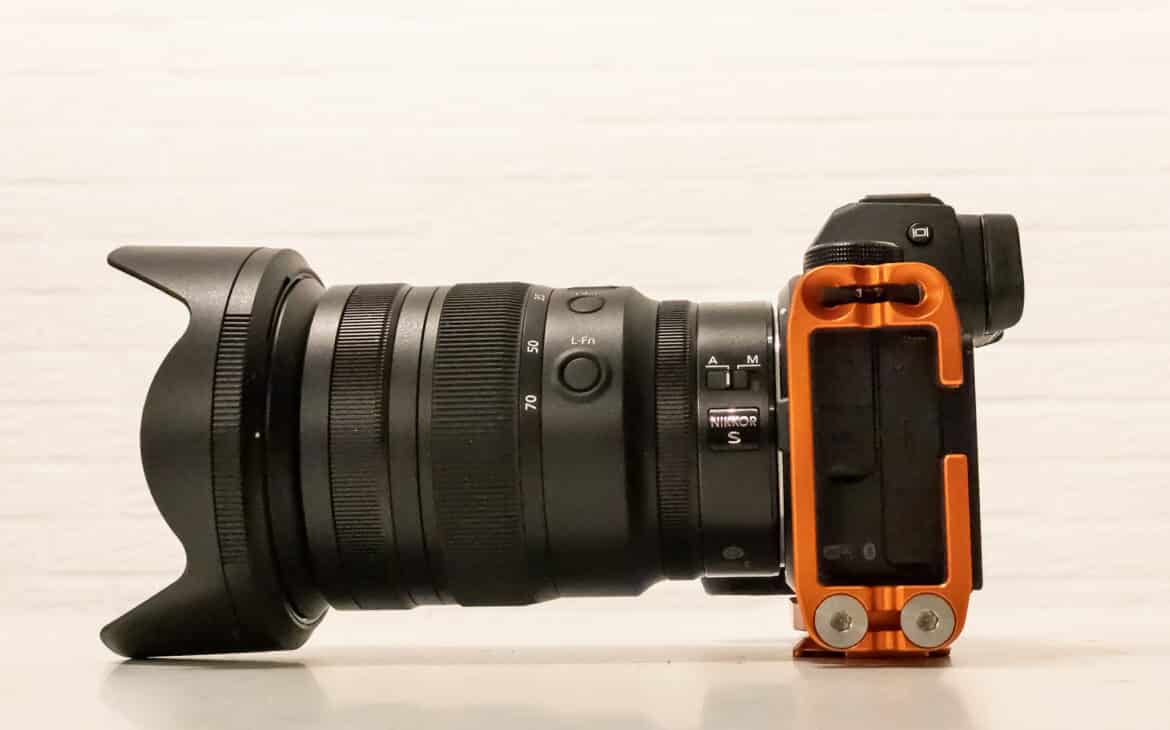 Compatibility with FTZ adapter
The Ellie PD (Amazon Affiliate Link) is not only compatible with the FTZ adapter, it enables the use of an adapter plate on the camera with simultaneous FTZ adapter use.
For example, I myself use a Peak Design Capture Clip System ARCA adapter plate attached to the camera (Amazon affiliate link). When this adapter is screwed to the camera and I put on the FTZ adapter, the FTZ adapter blocks the adapter plate: I can no longer slide the adapter plate into tripod head or support system.
Sure, I could screw the adapter plate directly onto the FTZ adapter, but if I then switch to a Z lens, I would also have to alter the adapter plate again. That is too inflexible for me. I was looking for a way to still have a working adapter plate on the camera itself, despite possibly having the FTZ adapter on. Ellie and Ellie PD brought the solution.
The PD version of the Ellie has the ARCA plate of the Peak Design Capture System (Amazon Affiliate Link) already integrated. On the normal Ellie (without PD) you can screw on any adapter plate. The result is the same.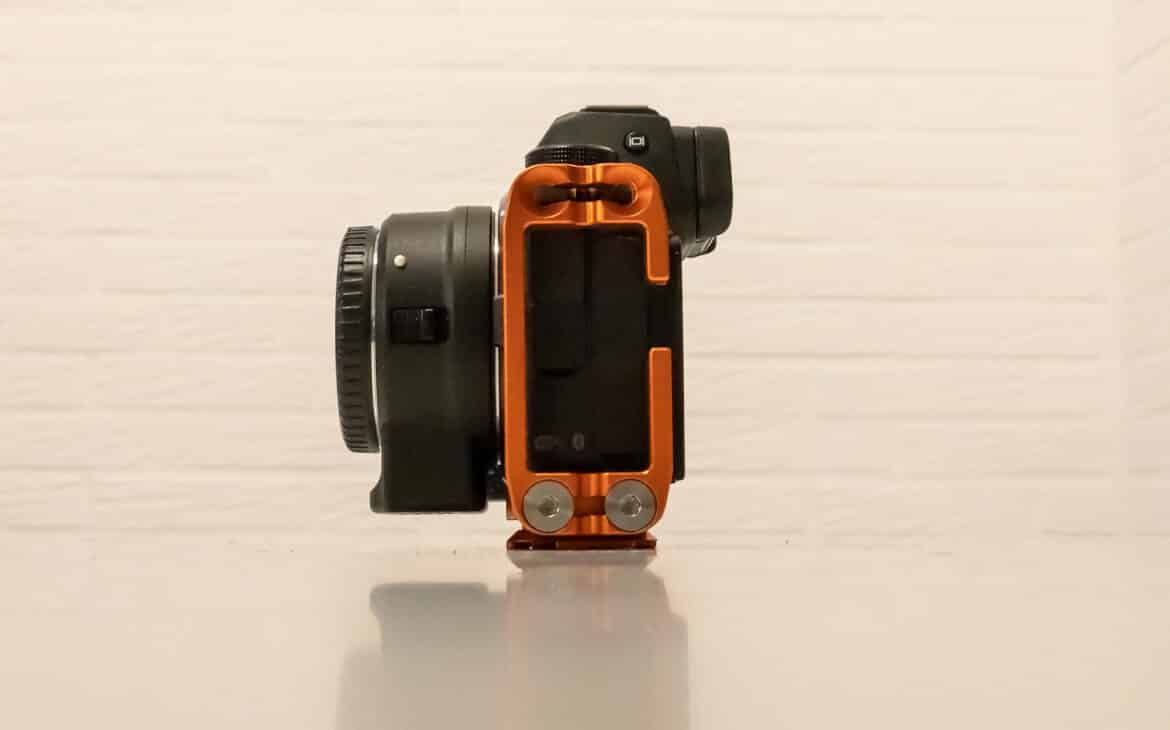 In both cases, the oversize of the pure Ellie angle without adapter plate already provides additional distance between the underside of the FTZ adapter and the underside of a mounted adapter plate. As a result, the FTZ adapter no longer blocks insertion into the support system or tripod head.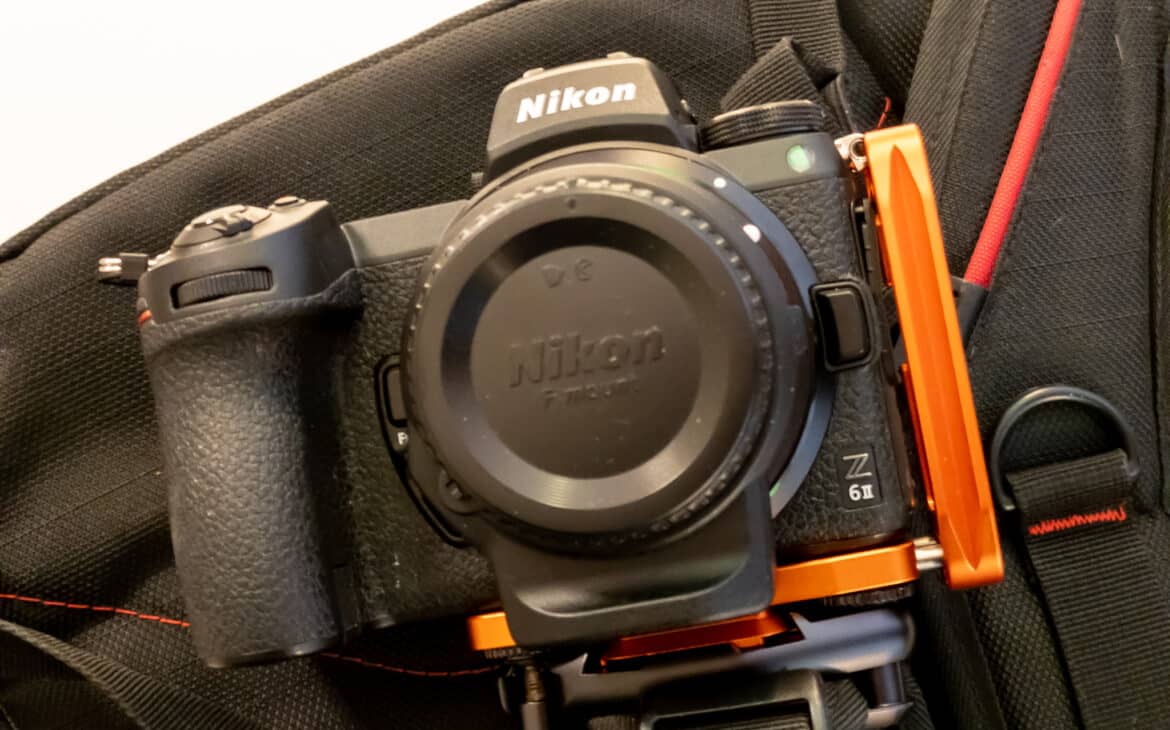 If this information has helped you, you are welcome to purchase the mentioned accessories via the following affiliate links.

Special offer