Conservating Drinking Water in the Camper-Van: Germ free tank and fresh water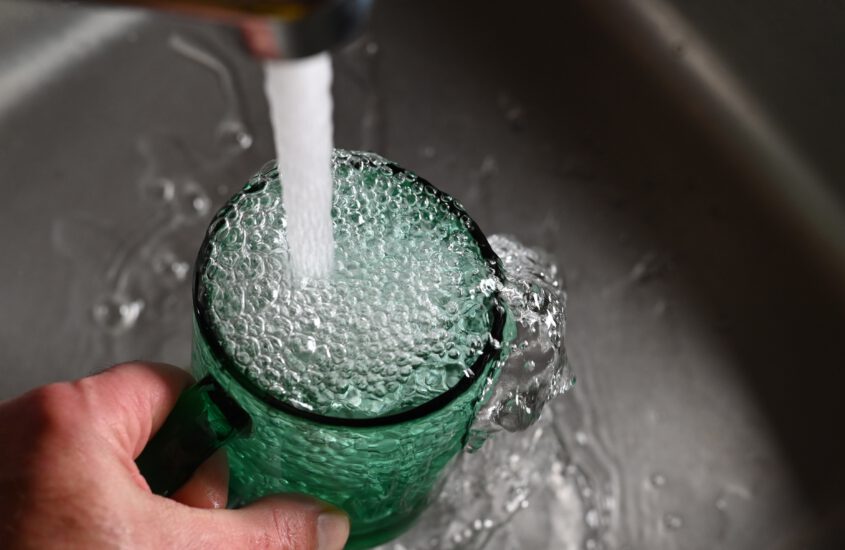 With the help of silver ions, the fresh water in the tank of the motor home can be preserved for weeks. Here you can read at what intervals, what amount should be used.
Every time the tank is completely emptied, for example after the winter season, we add a cap Micropur Classic (Amazon Affiliate Link) to the water. The amount distributes in the tank and provides clean drinking water. Even if the water level now drops several times in a row for several weeks and is refilled, a sufficient amount of silver ions remains in the tank. So nothing comes between you and your three- to four-week vacation.
Special offer

After this time, or when the tank has completely dried out, we add another capful of Micropur Classic (Amazon Affiliate Link) to the drinking water again.
We have been using this method in our RV travels since 1998 and have never had anything wrong with our fresh water or the tank system.
In addition to using Micropur (Amazon Affiliate Link), however, there are other things to keep in mind:
In your own best interest, never use anyone else's hoses, even those attached to supply and disposal stations. The probability is high that someone before you has already used this hose to clean his shit-tank from the inside.
When you're not using the RV, drain the fresh water. Otherwise you run the risk of germs forming.