Controlling Hörmann garage door drives with integrable Homematic module
A new module from Homematic can be inserted directly into the operator of Hörmann garage doors to then control them conveniently in the smarthome.
The HmIP-MOD-HO module (Amazon Affiliate Link) can be connected out-of-the-box to various Hörmann garage door operators and can then be stored directly in the housing of the Hörmann operator. The connection is made via the existing BUS interface in the drive. Insert the cable, teach the device to the CCU, and you're done.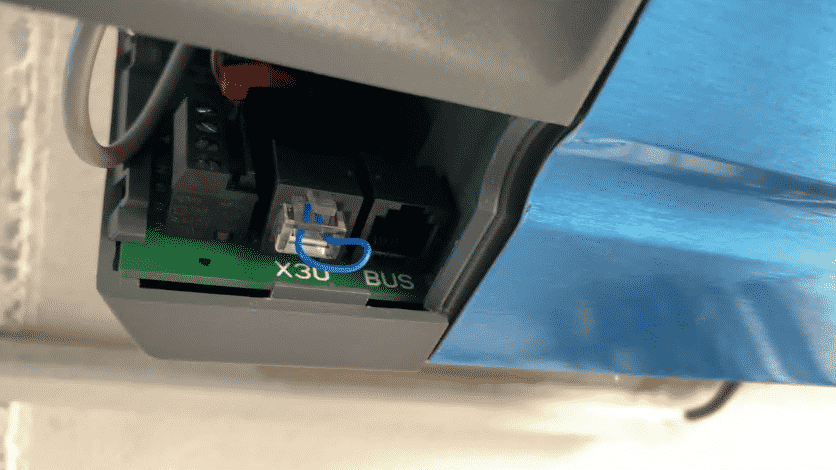 The module HmIP-MOD-HO (Amazon Affiliate Link) then supports the functions open, close, stop and also the approach of a ventilation position. Of course, the module reports the current status of the gate, so you no longer have to use a signaling contact to query the status.

Link: With this tutorial the module can be controlled via ioBroker and Yahka adapter also via Apple's Homekit.
Supported Hörmann drives:
– SupraMatic series 3 E/P/HT beginning from Index Ci
– RotaMatic/P/PL series 1 since09/2010) and series 2
– LineaMatic/H/P series 1 (since 10/2009) and series 2
– SupraMatic/ProMatic series 4 (HCP-Adapter required, Hörmann-Item-Nr. 4510204)
– VersaMatic/P
– WA300 S4
– WA300 RS4/WA 300 AR S4
Presentation of HmIP-MOD-HO module in video:
In this video you can get an impression of the new garage door module.