Which WD hard drives are compatible with Synology NAS – All HDDs without SMR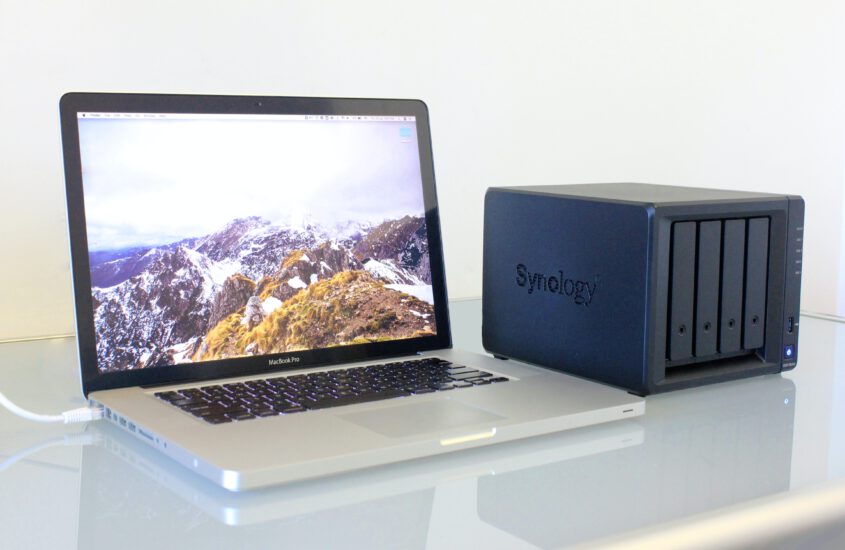 If you want to use a Western Digital hard disk in the Synology NAS, you should only buy HDDs with CMR and not with SMR. Listing of all CMR compatible hard disks.
Why Western Digital at all?
I have been using WD hard drives in network storage since 2006. Whether in my first Netgear NAS, later the QNAP or in the subsequent Synology NAS. In this time I have not once experienced a failure of a WD hard drive. Once there were S.M.A.R.T. errors with a disk after 4 years of runtime – but that's okay after this runtime. I personally have not had such good experiences with Toshiba and Seagate disks, frequent errors, too early failures. The plates of the competition are a bit cheaper, but for the few bucks more, you can buy more security with Western Digital. And whether I spend 800€ or 750€ for a complete NAS, that doesn't really make the difference in terms of reliability.
CMR vs. SMR hard disks – in RAID it is better to use CMR only
The following explanation is very pictorial and not technically completely correct, but it explains the facts even for non-experts.
In CMR (Conventional Magnetic Recording), data is written to a hard disk with a generous gap between the previous and subsequent data blocks. The read and write head can imprecisely and quickly jump to the gap, search for the end of the gap and read or write the data then starting. Each gap, of course, eats up a bit of memory.
With SMR (Shingled Magnetic Recording) the gaps are reduced. The aim is to have more storage space. However, the read and write head must be positioned more precisely at the data block to be processed and this may take a little longer than with an imprecise approach. The whole concept works – but not in a RAID system. With many read and write operations it can happen that the data sent by the RAID controller to the hard disks cannot be written in time. This results in a backlog. If the buffer is full, RAID synchronization errors follow.
These errors caught the attention of the German specialist website Heise.de in April 2020. Link
As of June 2020, the major HDD manufacturers themselves warned against SMR HDDs in NAS and RAIDs. Link

Long Story Short: Only use hard disks with CMR technology in the NAS.
List of all compatible CMR NAS hard drives from Western Digital